Summary
After studying PPE at Oxford University, Matt left behind economics and politics for advertising. He spent the first six years of his career with Saatchi & Saatchi, progressing from graduate trainee to a member of the Agency Board.
He then joined Lowe in 2000, taking charge of brands on the agency's Nestle and Interbrew accounts, before being promoted to New Business Director in 2002.
Matt has overseen the development of award winning campaigns for numerous brands including monster.com (Beware of the Voices), Aero (All Bubble No Squeak), Rowntrees (What More Do You Want?) Heineken (Blackmail starring Paul Daniels) and Stella Artois (Doctor and Devil's Island).
Positions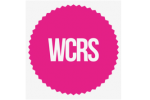 New Business and Marketing Director
WCRS
London, United Kingdom
WCRS is a creative agency where classical brand building meets cutting edge digital thinking.
Formed from the merger of an industry leading ad agency and an award-winning digital specialist, we combine 30 years of brand building expertise with the knowledge of how to express brands using mobile and digital technology.
The resulting talent base is an eclectic mix of specialists working seamlessly together to execute brand ideas everywhere from TV to Twitter, online to mobile, games to music downloads.
Add Positions
Education
Popular Works
View All