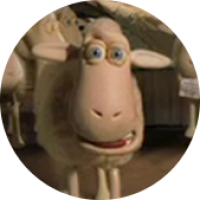 Feedback
AdForum Creative Profiles are currently in beta, let us know if you see anything wrong in this profile.
Report an issue
Worked As
Business Sectors
Awards
2003 International ANDY Awards Distinction (2)
2003 International ANDY Awards ANDY (3)
2003 The One Show Bronze (3)
2003 International Automotive Advertising Awards (IAAA) Bronze
2002 American Advertising Awards, ADDY ADDY
2001 London International Awards - LIA Winner
More
Michael Wright
Creative Director at Modernista!
United States
Summary
'Michael will never achieve anything unless he stops drawing those ridiculous stories in pictures in his school books...' David Brody, Headmaster Woodford Secondary School, 1971. Michael came from a non-showbiz family and had to wait a while to realise his filmmaking dreams, finally making his first film 'G.I. Joe on Fire in a Tank' when he was 10 years old. The follow-up 'Barbie Air Hostess on Fire in a Tank' proved less popular, particularly with his sister. After studying sculpture and film making at University, Michael began his career in the industry as a production designer, working on Nick Park's Academy Award winning short 'Creature Comforts' and the multi-award winning Peter Gabriel's 'Sledgehammer' promo. Michael has now learned to stop fiddling with the wallpaper and concentrate on directing movies and commercials using live action, animation and visual effects. 
Positions
Education
Popular Works
View All