Feedback
AdForum Creative Profiles are currently in beta, let us know if you see anything wrong in this profile.
Report an issue
Business Sectors
Awards
2013 ACT Responsible Tributes Favorite
2003 London International Awards - LIA Winner
2002 FIAP - Ibero American Advertising Festival / Festival Iberoamericano de Publicidad Bronze
2002 Epica Awards Best TV commercial
2002 Festival Internacional de Publicidade do Rio de Janeiro Silver
2002 Gramado Cinema Festival / FESTIVAL DE CINEMA DE GRAMADO Bronze
2000 Epica Awards Entrant
More
Miguel Varela
Executive Producer at Garage Films
Portugal
Positions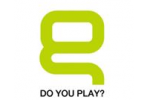 Executive Producer
Garage Films
Lisboa, Portugal
- Current
Here are many truths.
One of them is that a shoe can also be a paperweight.
Step aside and what you see is a new world.
The inspiration is all around.
A garage is a lab to experience dreams, it's where ideas bloom,
limits are distorced, and a lot of noise is made.
This is our garage.
A project to make friends, and keep them happy.
We love making movies!
Do you play!
Add Positions
Education
Popular Works
View All