Nick Gill
Executive Creative Director at Bartle Bogle Hegarty
United Kingdom
Summary
Nick has been in advertising since 1984. He worked at BMP DDB for 13 years and produced award-winning work for, amongst others, Volkswagen, Schweppes, John Courage, The Guardian, Batchelor's, Budweiser, London Transport and the trade union Unison.
After BMP DDB he became a founding member of Wieden and Kennedy's London start-up where he worked as a creative director on Nike.
Nick joined BBH in 1998 and was promoted to the agency board the following year.
He was made Executive Creative Director of BBH in July 2008, and sits on the BBH Group Board.
Positions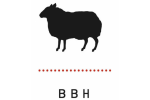 Executive Creative Director
Bartle Bogle Hegarty
London, United Kingdom
When we set up BBH in 1982 we did so with some fundamental beliefs that have guided our company to this day. Most importantly, that outstanding strategic thinking linked to brilliant creative execution helps to create brand success. Our culture is one of difference: "When the world zigs, zag." We look for a different approach, a different point of view, a different way of engaging consumers and a different creative idea. We look at the conventions of our client's categories and try and find an answer that breaks those conventions giving them stand out, cut through and value for money. The marriage of strategy and creativity is as important and relevant in today's modern communications landscape as it ever has been, and we have transformed and evolved our business to ensure that we can deliver both strategically and creatively, not just in traditional broadcast channels, but also in newer digital platforms and channels. A privately owned, independent agency we have been able to continue to invest in the areas that we believe are crucially important to the future of our business. We have built up a solid data capability to underpin our strategic discipline, and we have invested heavily in digital and technology experts who work closely with our creative department to inspire and realise creative ideas in a digital and technology driven age. Despite all of these changes and innovations, the way we work is still shaped by our central belief; that big, enduring ideas are the key to successful communications that create value for our Clients. It was true in 1982. It is even more true today.
Add Positions
Education
Popular Works
View All