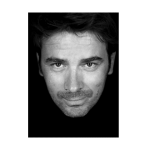 Feedback
AdForum Creative Profiles are currently in beta, let us know if you see anything wrong in this profile.
Report an issue
Business Sectors
Airlines, Airports, Railways, Bus Lines, Ferries & Cruises
Four Wheel Drive, SUV(Sports Utility Vehicle)
Awards
2013 Cristal Festival Emerald
2013 Cristal Festival Cristal (2)
2013 Eurobest Bronze
2013 Cristal Festival Sapphire (3)
2013 Cristal Festival Grand Cristal
Olivier Rippe
President at B2L Proximity
France
Summary
He started his career in 1994 at Hamster Production in the program of heavy fiction and created 3 years later its own agency of interactive communication: Voove, resold to the Swedish group Cell Network. Passionate by the screen and the complementarity of the media, he profits from an experience of more than 10 years in the relation by the screen and worked for companies like Les 3 Suisses, la Redoute, Citroën, CanalSatellite, la Française des Jeux, Photo Service. He's also an ex-manager of the development and the strategy in a joint subsidiary Lagardère & Accendure specialized in the field of numerical television.
Experience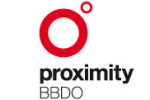 President
Proximity BBDO
Boulogne-Billancourt Cedex, France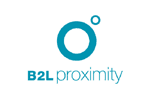 President
B2L Proximity
Boulogne-Billancourt , France
Add Positions
Education
Popular Works