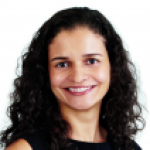 Feedback
AdForum Creative Profiles are currently in beta, let us know if you see anything wrong in this profile.
Report an issue
Worked As
Account Manager
Client Supervisor
Business Sectors
Culture, Leisure & Sport
Cable / Satellite Services
Awards
2012 Wave Festival Silver (2)
2012 Wave Festival Bronze
Patricia Marinho
VP Consumer Engagement at Giovanni+Draftfcb
Brazil
Summary
Patricia has a Degree in Social Communication from PUC-Rio. In 1991, she launched the first relationship program, based on recognition and reward, to malls in Brazil at the Plaza Shopping. She then worked at Draft Worldwide for four years, where she was responsible for several clients, developing relationship marketing strategies. In the market for 14 years, today Patricia is responsible for customer services and customer engagement at Giovanni+Draftfcb, which involves, inclusively, the development of the shopper marketing discipline.
Experience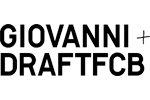 VP Consumer Engagement
Giovanni+Draftfcb
São Paulo, Brazil
Draftfcb is the first global, fully integrated marketing communications agency for the digital age to operate against a single P&L without any silos. The agency is driven by a singular focus on consumer behavior as expressed by its proprietary 6.5 Seconds That Matter℠ operating system, which recognizes the importance of producing creative executions that really matter to consumers in the brief amount of time they are willing to give marketers in today's media-saturated world.
Add Positions
Education
Popular Works