Feedback
AdForum Creative Profiles are currently in beta, let us know if you see anything wrong in this profile.
Report an issue
Worked As
Business Sectors
Paul Bennett
National Managing Director at SapientNitro Asia Pacific
Singapore
Positions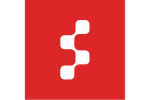 National Managing Director
SapientNitro Asia Pacific
Singapore, Singapore
SapientNitroSM, part of Sapient® (NASDAQ: SAPE), is a new breed of agency redefining storytelling for an always-on world. We're changing the way our clients engage today's connected consumers by uniquely creating never-ending stories across brand communications, digital engagement, and omni-channel commerce. We call it Storyscaping, where art and imagination meet the power and scale of systems thinking.
SapientNitro's Idea Engineers represent a connected powerhouse of creative, brand and technology expertise - one global team collaborating across disciplines, perspectives and continents to create game-changing success for our Global 1000 clients. We partner with industry-leading clients such as Chrysler, Citi, The Coca-Cola Company, Lufthansa, Target, and Vodafone, in more than 30 cities across The Americas, Europe and Asia-Pacific. For more information, visit www.sapientnitro.com or follow us on Twitter @sapientnitro.
Add Positions
Education
Popular Works