Feedback
AdForum Creative Profiles are currently in beta, let us know if you see anything wrong in this profile.
Report an issue
Worked As
Creative Director
Executive Creative Director
Copywriter
Chief Creative Officer
Business Sectors
Energy Production, Raw Materials & Minerals
Anti-Drug/Alcohol/Tobacco Message
Online Leisure & Entertainment Services
Cars
Telecommunications Services
Consumer Electronics & Audio-Visual
Records, CDs, DVDs & Videos
Energy & Water Authorities, Utilities
Credit Cards
Banking, Finance, Law & Insurance
Computer Software & Multimedia Productions
TV Production
Others
Department Stores, Supermarkets
Banking & Financial Services, Investments, Stock Brokers
Retail, Distribution & Restaurants
Institutional/Public Interest/Non-Profit Org.
More
Awards
2013 CLIO Awards Bronze
2012 D&AD Awards / Yellow Pencil Inclusion in Advertising Annual
2012 CLIO Awards Bronze
2012 The One Show Merit Winner (2)
2011 Cíclope International Advertising Craft Festival Bronze
2010 Cannes Lions International Festival of Creativity Bronze Lion
2010 CLIO Awards Bronze (2)
2010 AICP Winner
2008 IAA Responsibility Award Gold (2)
2004 CLIO Awards Shortlist (3)
2004 Cannes Lions International Festival of Creativity Gold Cyber Lion (12)
2004 D&AD Awards / Yellow Pencil Silver Award Nominations (7)
2004 The WIN Awards Persephone Award 3rd (7)
2004 International ANDY Awards Bronze (3)
2004 Art Directors Annual Awards Silver
2003 American Advertising Awards, ADDY Gold ADDY (5)
2002 The One Show Finalist (8)
2001 International ANDY Awards Distinction (7)
2001 Cannes Lions International Festival of Creativity Gold Lion Campaign
2001 CLIO Awards Shortlist (2)
2001 International ANDY Awards ANDY (2)
2001 Cannes Lions International Festival of Creativity Shortlist (2)
More
Paul Venables
Founder, Executive Creative Director at Venables Bell & Partners
United States
Summary
If Paul were here talking with you right now, he would surely point out that the agency's big, sweeping, trademark-able philosophy has nothing to do with buzz generation, media agnosticism or content creation, but is simply "our intentions are good." Those good intentions – doing right by our people and our clients – have helped Paul and his partners attract about 200 of the nicest, most talented people you'll find in advertising as well as big-time clients like eBay, Audi, Google, ConAgra, Phillips66 and Intel. Prior to opening VB&P in 2001, Paul was Co-Creative Director, Associate Partner and heir-apparent of Goodby, Silverstein & Partners. By the end of his six-plus years there he was running over $400 million in business and had won various and sundry industry awards for clients like Pacific Bell, Discover Card, Porsche, Bell Helmets, Nike, Polaroid, Netflix, HotBot and SBC. Venables was also an Associate Creative Director at Korey, Kay & Partners, a copywriter at McCaffrey and McCall and a telephone receptionist at a small New York agency. He had attempted to start his career as a telephone receptionist at a large New York agency, but failed their typing tests.
Experience
Education
Positions
Agencies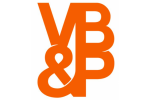 Popular Works
View All