Pep Bosch
Director at Wanda Paris
France
Summary
With 3 Cannes Lions in the last two years and campaigns for the likes of Audi, Volkswagen, Visa and Ikea, Pep Bosch has cemented his reputation as one of Spain's top directors.
Pep was born in Barcelona. He worked as an illustrator at different graphic studios and showed his paintings in art exhibitions. At the age of 21 he directed his first short film. At 22 he moved to Rome to study scriptwriting and started his career working on documentary films. Upon his return to Barcelona, he shot the background for 30 karaoke videos and worked as a writer for a television series. While involved with a series for ARTE, Pep developed two promotional commercials to make his first director showreel. He began his career as a commercial director in Spain in 1996. Pep's contemporary films are a mix of humor, original narration, immaculate art direction and great character performances. 
Positions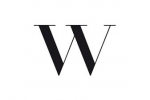 Director
Wanda Paris
La Plaine Saint Denis, France
May 2014 - Current
We are a commercial, music video and a digital production company.
We produce directors, graphic designers, photographers, art directors, performers and contemporary artists
We believe that each director has his own universe and path to accomplish. Our commitment is to invest important means in order to allow them to reach their goals, and to support their development with our knowledge of the markets. We think that, for each one, we must be a particle accelerator that provoke favorable situations
Add Positions
Education
Popular Works
View All