Pete Favat
Managing Partner, Chief Creative Officer at Arnold Worldwide
United States
Experience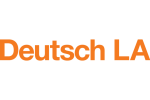 Partner, Chief Creative Officer
Deutsch LA
Los Angeles, United States
Deutsch LA was born in 1997 as four friends in a tiny office in Santa Monica.
Today, we've grown to more than 460 people. Equal parts integrated advertising and digital agency, we're just as obsessed with great storytelling as we are with technology, experiential, search, and media. Internationally awarded and business results proven, we make everything from Super Bowl TV spots to large-scale dot coms to mobile applications to events, new products, media plans, and business strategies.
Despite our growth, Deutsch LA remains what it's always been - a group of hard-working, independent-minded, and passionate problem solvers who live to build brands and make businesses grow through creativity and technology.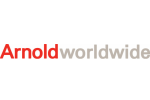 Managing Partner, Chief Creative Officer
Arnold Worldwide
Boston, United States
Arnold powers brands with the reach, resources and integrated capabilities of a big agency, and the creative, nimble, "nothing-we-can't-do" attitude of a smaller shop. We've been told this combination makes us different. Our product is designed to fuel brand velocity. In a world where there have never been more ways to reach consumers – and consumers have never been harder to reach – we create ideas that multiply, move quickly, provide utility, drive culture and make brands matter to the people who will buy them. We work in small cross-disciplinary teams, which allows cross-channel ideas to be born organically, synergies to be leveraged and one dollar to work like two.
Add Positions
Education
Popular Works
View All