Philippe André
Director at Wanda Paris
United States
Summary
Philippe's initial foray into directing began at film school in Paris, where he made documentaries about music. He worked for the Museum of Modern Art and The Centre Pompidou Paris upon graduation, making videos on their many and varied exhibitions. He also took part in the launching of a cable TV channel, Planete Cable, designing its logos and idents for Paris Première.
Philippe furthered his film career by transitioning into directing music videos, winning many awards (Victoire de la musique in Paris, Cad's, Brit's and Mobo awards in London). The first music video he shot in London for All Saints developed into a short film called A Bridge, released in the UK prior to Tarantino's feature, Jackie Brown.
He has worked with such artists as Placebo, Roger Sanchez, Morcheeba, Faithless, Dido, Youssou N'dour, Texas, Hooverphonic, Amina, Emilie Simon, Zazie and Ute Lemper. Many of Philippe's videos have been screened at the American Cinémathèque in Hollywood.
Music videos led naturally to commercials, where Philippe's reputation has grown to one of international acclaim. Philippe is a multi-awarded director (Cannes Lions International Festival of Creativity, London International Advertising Awards, New York Festival TV Advertising Awards).
His Peugeot 407 Toys spot won twenty awards around the world, and was the fourth most awarded spot in the world at the Gunn Report.
He has also directed spots for Orange, Dell, Peugeot, McDonalds, Persil, Samsung and Nissan, among others.
Philippe had a full report on CNN news as his 90 seconds Ford spot has been the only one featured during the half time commercial break for the 2007 Champions League final, shown to 80 millions viewers in 18 countries at one time.
In 2013, Philippe directed Delicate Gravity, released at Cannes Film Festival 2013 and awarded Jury Awards and the Best of Festival Award at the Palm Springs International ShortFest Awards 2013.
He has co-written two English-language feature films: The Briefest Second and Starless, currently in development.
Awards:
Cannes Lions, Bronze, Airtel, Endless Goodbye
Cannes Lions, Short list, Nissan Juke, Stay Awake, Film Craft
Epica Awards 2010, Bronze, Orange, Words, Film Category
Cannes Lions 2008, Bronze Lion, Persil Roboboy
Gunn Report 2006, 4th Most awarded film, Peugeot, Toys
Clio Awards 2005, Silver, Peugeot, Toys, Film category
Cannes Lion 2004, Gold Lion, Peugeot, Toys, Film Category
Epica Awards 2004, Silver, Peugeot, Toys, Film category  
Positions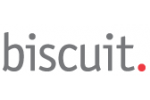 Director
Biscuit Filmworks USA
Los Angeles, United States
Biscuit Filmworks is a film production company based in Santa Monica, Los Angeles, USA, and London, UK, founded in 2000 by director Noam Murro and managing director Shawn Lacy.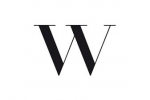 Director
Wanda Paris
La Plaine Saint Denis, France
May 2014 - Current
We are a commercial, music video and a digital production company.
We produce directors, graphic designers, photographers, art directors, performers and contemporary artists
We believe that each director has his own universe and path to accomplish. Our commitment is to invest important means in order to allow them to reach their goals, and to support their development with our knowledge of the markets. We think that, for each one, we must be a particle accelerator that provoke favorable situations
Add Positions
Education
Popular Works
View All