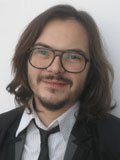 Feedback
AdForum Creative Profiles are currently in beta, let us know if you see anything wrong in this profile.
Report an issue
Worked As
Account Manager
Account Director
Business Sectors
Restaurants & Fast Food
Apparel & Accessories Stores
Environmental & Ecological Issues
Sportswear
Outdoor Sports & Athletics
Transport, Travel and Tourism
Disease Awareness, Support Groups & Associations
Drugstores, Specialty Stores
Paints, Wood Protectors, Paint Brushes, Adhesives
More
Awards
2013 Grand Prix Stratégies de la Publicité Mention
2013 Prix du Brand Content Or
2013 Prix du Brand Content Coup de coeur du jury
2012 Eurobest Bronze
2012 Prix Club des Directeurs Artistiques Sélection (2)
2012 Eurobest Silver
2012 Cristal Festival Cristal (2)
2012 Cannes Lions International Festival of Creativity Silver Lion
2012 The Mobius Advertising Awards Mobius
2012 Cristal Festival Sapphire
2010 The Cresta Awards Winner (2)
2010 Art Directors Annual Awards Bronze
2010 Cannes Lions International Festival of Creativity Silver Lion
2010 The New York Festivals International Advertising Awards in All Media Silver (2)
2010 Grand Prix Stratégies de la Publicité Mention
2010 Grand Prix Stratégies de Communication Winner
2010 D&AD Awards / Yellow Pencil Yellow Pencil
2010 Epica Bronze
2009 Prix Club des Directeurs Artistiques Winner
2009 Cristal Festival Cristal
2009 The Golden Drum Awards Golden drum
2009 Cristal Festival Special Mention
More
Philippe Brandt
Managing Partner at BETC Paris
France
Experience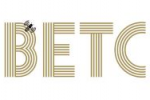 Managing Partner
BETC Paris
Paris, France
BETC a été créée il y a 19 ans par Rémi Babinet, Mercedes Erra et Eric Tong Cuong. Depuis, BETC s'est largement développée, et compte aujourd'hui 650 collaborateurs (sur le périmètre consolidé advertising + BETC Digital).
Elle a été élue en France, agence la plus créative de l'année treize fois depuis sa création, et elle est aujourd'hui classée durablement par le Gunn (organisme de référence des prix internationaux) parmi les meilleures agences du monde. C'est le premier pôle stratégique et créatif du réseau Havas.
L'agence s'est créée autour de trois clients historiques, Peugeot, Danone, et Canal + toujours présents dans le portefeuille clients. Depuis, BETC a su, par son exigence stratégique et sa créativité, développer d'autres partenariats importants durables, avec entre autres Air France, Lacoste, Kraft – Mondelez et bien sûr Disney.
BETC développe des stratégies de communication qui embrassent toutes les dimensions de la marque, du corporate à la dimension commerciale en passant par la relation clients et propose en fonction des objectifs business assignés et des moyens à disposition des dispositifs mêlant : TV, radio, Print, Web, CRM, Evénement, Design, musique, édition.
Add Positions
Education
Popular Works
View All