Feedback
AdForum Creative Profiles are currently in beta, let us know if you see anything wrong in this profile.
Report an issue
Worked As
Business Sectors
Awards
2001 The One Show Silver
2001 Cannes Lions International Festival of Creativity Shortlist (2)
2000 International Car Advertising Film Festival / SATCAR, Festival International du Film Publicitaire Automobile Scenario Marcus
1999 Kinsale Shark Advertising Festival Silver Shark
1999 Grand Prix Stratégies de la Publicité Mention
1999 Prix Club des Directeurs Artistiques Mention
More
Pierre Marie Faussurier
Directeur de la création at gyro:ailleurs exactement
France
Positions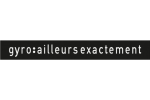 Directeur de la création
gyro:ailleurs exactement
Paris, France
- Current
NOUS SOMMES UNE BOÎTE À IDÉES
PLANÉTAIRE.
Nous avons des agences dans de nombreux endroits, mais passer les portes d'un seul de ces endroits, c'est entrer dans le même espace créatif.
Nous avons effacé les frontières, démoli les murs et brisé les silos.
Nous sommes une seule entité implantée dans le monde, avec un programme commun.
Chez gyro, nous appelons cette culture UNO.
Notre mission : créer des idées humainement pertinentes.
La méthode gyro : l'ignition.
Unique en son genre, notre méthode fait naître l'étincelle d'émotion dans chaque projet créatif que nous rédigeons. Notre stratégie est de trouver le point de contact où se rencontrent vérité irréfutable du produit et solide information du consommateur. Ce point de contact, nous l'appelons point d'ignition.
Et une fois que l'on a commencé, rien ne peut nous arrêter.
Add Positions
Education
Popular Works
View All