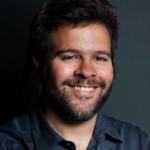 Feedback
AdForum Creative Profiles are currently in beta, let us know if you see anything wrong in this profile.
Report an issue
Worked As
Chief Creative Officer
Creative Director
Copywriter
Chief
Executive Creative Director
Creative / Art Direction
Business Sectors
Toys & Games
Internet Sites (Excluding ISPs)
Non-Alcoholic
Department Stores, Supermarkets
Consumer Electronics & Audio-Visual
Telecommunications Services
Newspapers, Magazines, Books
Online Leisure & Entertainment Services
Spirits, Fortified Wines
Computers, PDAs & Calculators
Blood/Organ Donation
Waste Management
Children's Clothing
Online Financial Service
Edible Oils
Interactive Production
More
Awards
2013 The Webby Awards Winner (2)
2012 London International Awards - LIA Bronze (2)
2012 One Show Design Finalist
2001 London International Awards - LIA Grand Prize
2001 London International Awards - LIA Winner (2)
2000 London International Awards - LIA Winner (3)
2000 London International Awards - LIA Finalist (3)
More
PJ Pereira
Chief Creative Officer at Pereira & O'Dell
United States
Summary
PJ Pereira is Chief Creative Officer and Co-Founder of Pereira & O'Dell with 20 years of experience in the technology and advertising industry. He has been featured Creativity's annual "Creativity 50" featuring those who have made a significant mark on the creative consciousness of our industry. PJ was also named in Advertising Age's "40 under 40" for his bold creative strategies.
A seasoned entrepreneur, PJ has held executive roles both at start up agencies such as AgênciaClick, which PJ also founded, to established international agencies such as AKQA where he was ECD working on global accounts such as McDonald's, Nike, Coca-Cola, Visa, Red Bull, Target and Microsoft.
He has received more than 60 international awards during the last 10 years and has served as President of juries at Cannes Lions, London International and One Show Festivals.
Experience
Education
Positions
Agencies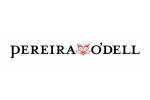 Popular Works
View All