Rich Silverstein
Co-Chairman/Partner at Goodby Silverstein & Partners
United States
Summary
Rich grew up in Yorktown Heights, New York. After graduating from the Parsons School of Design in New York City, he moved to San Francisco against his father's wishes. He worked in one-year increments as an art director for Rolling Stone magazine, Bozell & Jacobs, McCann Erickson, Foote, Cone & Belding and Ogilvy & Mather, where he met Jeff Goodby and finally settled down.
At GSP, Rich's taste and enthusiasm infuse everything he does. He has set a standard of design that has led the agency to compete against the country's leading design studios. His advertising has won every award in the book, from Gold Pencils to Gold Lions, and, along with his partner, Jeff, he's been named Executive of the Decade by Adweek. In 2002 he was inducted into the New York Art Directors Club Hall of Fame and, two years later, into The One Club Creative Hall of Fame.
Rich is equally passionate about projects away from work, from creating his own art to visually blogging for the Huffington Post. He served for fifteen years on the board of the Golden Gate National Parks Conservancy, where he helped make them into a brand that is the envy of our country's park system. He serves on the board of Specialized Bicycles and the United States Cycling Federation and their development committee, whose sole mission is to find the next Lance Armstrong.
Rich lives in Mill Valley, California, with his wife, Carla Emil. He has two grown kids, Aaron and Simone, and is the proud grandfather of Maple, Will and Owen.
He considers himself to be extremely lucky to be able to ride his bike over the Golden Gate Bridge each morning.
Positions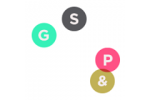 Co-Chairman/Partner
Goodby Silverstein & Partners
San Francisco, United States
Goodby Silverstein & Partners is a full-service advertising agency based in San Francisco with an office in New York City.
We make stuff people care about. It's what we've tried to do for 30 years, and it still motivates us today.
It used to be that the "stuff" we made was ads—TV commercials or outdoor boards or digital banners. Of course, the list is a lot longer today. Now it's about creating the right thing. The unexpected thing. The thing that will grab attention, turn on a little light in a person's head and change behavior.
To appeal to an individual, we try to see the world through his or her eyes and look beyond budget size or media thinking.
Doing so leads us to solutions that treat people with respect, that give them credit for a sense of humor and perspective, that never talk down to them and that work like crazy.
We believe that getting to good, effective work can and should be fun. That's why we have an open, collaborative way of working with our clients and with each other.
It's also why we hire people from so many nontraditional places. People who come from a variety of backgrounds and bring a diverse set of perspectives. Because your customers care about more than just advertising; we do too.
Add Positions
Education
Popular Works
View All