Summary
I?ve always had a keen interest in looking through a lens. I grew up traveling South Africa with my family and photographing wildlife and landscapes, reveling in the natural world. I realized that my ultimate career was one that would carry on this tradition so I went to film school with dreams of becoming a wild life cameraman. Alas, I learnt about light and this element is what gives the world its shine, so I became a cinematographer! I graduated AFDA (African school of film and Dramatic Arts) with honors as Best Cinematographer in 1999 and immediately got a break to work on a pivotal South African drama series called Yizo Yizo, which was hard hitting and creatively produced allowing me to push the images into a space that captured the township youth culture in a way that was original and very gritty. This series and a whole lot of music videos caught the commercial scenes eye and I got picked up by a very experienced director, who taught me the shorthand required to shoot advertising successfully. This led to shooting more commercials with SA's finest directors and I'm glad to say that my work has earned many awards locally and internationally. Another passion is that of water and all its associates. The BMW "Freediver" commercial, which I shot for Greg Grey in the Red Sea was a great way to experience all of my passions in one go as Luc Besson's "The big blue" is one of my favorite films. I had the honor of working with an incredible underwater operator, Didier Noirot, who hails from twelve years experience on the Calypso, his experience helped this job to be the most memorable of my career to date. Making music videos is still one of my favorite ways of expressing visual creativity because you can articulate yourself more freely. Those that I've done in Nigeria and Mozambique have been really enjoyable as they were made with a small crew and a vérité approach, its great to leave on an adventure with a small band of brothers, unencumbered and just shoot! I've had extensive experience with both film and HD; both are tools in a filmmaker's palette. They are very different mediums that communicate with an audience individually. H.D. and digital capture technology move incredibly fast and I keep myself as up to date as possible with both mediums. My style of cinematography is quite different in that I take great care to bring visual storytelling to the forefront of the pictures. Each project I undertake should have it's own specific look and design to communicate the idea and story line in a manner that speaks to the audience. Even a pack shot should tell a story and so from the widest vistas to the tightest macro shot, I aim to ensure that each frame captures a tone and depth that makes it interesting. I therefore like to spend as much time as possible referencing and work-shopping ideas and styling with each Director I work with as I feel this only improves the work. I have just finished principal photography on a WB's feature and I am back in the land of commercials until the next feature which if all goes well will be a beautiful yet hard character film in Kenya.
Positions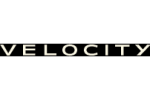 Director
Velocity Films
Cape Town, South Africa
May 2014 - Current
Velocity is a South African-based commercial production company with offices in Johannesburg and Cape Town. Founded in 1990 by the Producer and Director team, Barry Munchick and Keith Rose it is now the biggest production company in South Africa.
Add Positions
Education
Popular Works
View All