Summary
Mr. Slosberg joined the agency in 2003, having been a copywriter and Creative Director at top Manhattan-based firms including Chiat/Day, Ammirati and Puris and Devito/Verdi. Along the way he has been recognized with multiple advertising awards from Cannes, Clios, Addys and the One Show Awards.
Mr. Slosberg was named one of six ?Best Creative Directors in the East? by Shoot Magazine and is one of the few Creative Directors in the country sitting on the Ad Council, where he oversees and approves 15 major public service campaigns each year.
Positions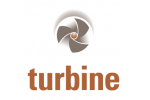 Partner, Creative Director
Turbine
Southport, United States
Turbine is a Marketing, Advertising & Design firm born in a digital era. From website design, to company branding, to flash and video production, to national TV commercials - Turbine discovers your DNA then puts the engines to it. Propelling your brand out into the world the with the strongest and most relevant mediums. At the helm of Turbine is Rob Slosberg & Jeff Vogt, who have worked at first-rate NYC agencies throughout their careers on big brands such as Reebok, MTV, Pepsi & BMW.
Add Positions
Education
Popular Works
View All