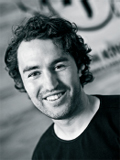 Feedback
AdForum Creative Profiles are currently in beta, let us know if you see anything wrong in this profile.
Report an issue
Worked As
Business Sectors
Awards
2013 CLIO Awards Silver
2013 CLIO Awards Bronze
2010 Art Directors Annual Awards Gold
2009 Cannes Lions International Festival of Creativity Bronze Lion (2)
2009 CLIO Awards Silver
Roger Stighäll
Account Director & Co-Founder at North Kingdom
Sweden
Positions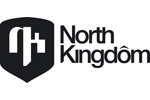 Account Director & Co-Founder
North Kingdom
Stockholm, Sweden
We are a digital creative agency from Sweden. Our headquarters and heritage is in the far north, a small town next to the polar circle called Skellefteå.
Through years of innovation and exploration in the digital medium, we've held on to what we feel is important – creative freedom, quality of work and curiosity – always with our feet on the ground and in high spirits.
We like to see ourselves as a small, flexible, fast-moving team with big ideas. We have friends and partners all over the world to help us make those ideas come alive.
Add Positions
Education
Popular Works