Feedback
AdForum Creative Profiles are currently in beta, let us know if you see anything wrong in this profile.
Report an issue
Worked As
Creative Director
Art Director
Business Sectors
Cars
Others
Compact & Small Cars
Cleaning Products, Soaps, Detergents
Four Wheel Drive, SUV(Sports Utility Vehicle)
Scott Lambert
Creative Director at Draftfcb Melbourne
Australia
Experience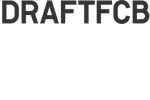 Creative Director
Draftfcb Melbourne
Melbourne, Australia
Draftfcb is the first global, fully integrated marketing communications agency for the digital age to operate against a single P&L without any silos. The agency is driven by a singular focus on consumer behavior as expressed by its proprietary 6.5 Seconds That Matter℠ operating system, which recognizes the importance of producing creative executions that really matter to consumers in the brief amount of time they are willing to give marketers in today's media-saturated world.
Add Positions
Education
Popular Works
View All