Seb Edwards
Director at Wanda Paris
United Kingdom
Summary
British Director Seb Edwards studied Fine Arts at the University of Leeds, where he developed a particular taste for video art. After several notable installations, Seb was naturally inclined to begin directing short films.
In 2000, he entered New York University's Film School before deciding to return to London. He launched his career in advertising – in particular, campaigns for Sony, HSBC, Vodafone, AT&T and COI for which he won a Cannes Gold Lion in 2009.
From his art school days, he retains a sharp aesthetic style, from his New York film training, a strong American Indie spirit, these experiences come together in modern, realistic films with a strong visual impact. 
Positions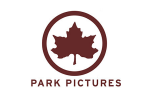 Director
Park Pictures
London, United Kingdom
Founded in 1998 by Executive Producer Jacqueline Kelman Bisbee and renowned filmmaker/cinematographer Lance Acord, Bicoastal/London-based Park Pictures has an auspicious track record of discovering and mentoring new filmmaking talent and infusing all projects with big screen production values. Park Pictures has forged strong partnerships with agencies and clients by engaging all members of its team in creative problem solving.
In March 2010, the Park Pictures produced short film, The New Tenants, won the 2009 Academy Award for Best Live Action Short Film.
In 2012, Creativity Magazine named Lance Acord's Nike "Jogger" the Best TV Spot of the Year, and for the third time, he was nominated for Outstanding Directorial Achievement in Commercials at the 2012 DGA Awards. He was also recently nominated for the 2013 Emmy Award for Outstanding Commercial for Nike "Jogger".
Also in 2012, Park Pictures Features debuted its premiere project with the Sundance hit Robot & Frank, directed by Park director Jake Schreier and starring Frank Langella, Susan Sarandon, James Marsden, Liv Tyler, Jeremy Strong, and Peter Sarsgaard. They recently completed two more feature films, God's Pocket, directed by John Slattery and starring Philip Seymour Hoffman, and Infinitely Polar Bear, directed by Maya Forbes and starring Mark Ruffalo and Zoe Saldana. Both films premiered at the 2014 Sundance Film Festival. God's Pocket was recently released by IFC Films, and Infinitely Polar Bear was picked up for distribution by Sony Classics.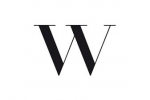 Director
Wanda Paris
La Plaine Saint Denis, France
May 2014 - Current
We are a commercial, music video and a digital production company.
We produce directors, graphic designers, photographers, art directors, performers and contemporary artists
We believe that each director has his own universe and path to accomplish. Our commitment is to invest important means in order to allow them to reach their goals, and to support their development with our knowledge of the markets. We think that, for each one, we must be a particle accelerator that provoke favorable situations
Add Positions
Education
Popular Works
View All