Feedback
AdForum Creative Profiles are currently in beta, let us know if you see anything wrong in this profile.
Report an issue
Worked As
Awards
2014 The New York Festivals International Advertising Awards in All Media Third Prize Award
2012 Cannes Lions International Festival of Creativity Bronze Lion
2006 FIAP - Ibero American Advertising Festival / Festival Iberoamericano de Publicidad Finalist (2)
2004 Cannes Lions International Festival of Creativity Silver Lion
Sérgio Franco
Diretor de Criação at WMcCann
Brazil
Positions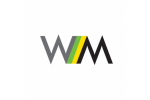 Diretor de Criação
WMcCann
São Paulo, Brazil
A WMcCann surgiu em 2010 quando muito se comentava a respeito da necessidade de recuperação da auto-estima da publicidade brasileira, tanto dos pontos de vista criativos e negociais, quanto dos pontos de vista éticos e morais. A agência tem por ideologia e princípio não ser apenas bem sucedida para os diretamente envolvidos. Ambiciona muito mais. Tem como objetivos:
- Gerar altos índices de felicidade per capita para todos os que se relacionam com a agência.
-Criar o novo, recriar o já existente, cumprir as suas obrigações básicas de vender produtos e construir marcas, mas gerar também, e prioritariamente, campanhas que entrem para a cultura popular do país.
-Ser vanguarda criativa tanto no mundo analógico quanto, e principalmente, no mundo digital.
-Oferecer excelência em comunicação aos clientes locais e aos internacionais com atuação no Brasil, além de todo suporte necessário aos clientes brasileiros com atuação, planos ou ambições em qualquer parte do mundo.
-Atrair e desenvolver novos talentos.
-Promover na propaganda brasileira e mundial a volta da criatividade embasada e espontânea.
Tudo isso e muito mais será entregue através de uma filosofia de trabalho e comportamento que pode ser resumida na frase que acompanha a assinatura da agência:
Add Positions
Education
Popular Works
View All