Feedback
AdForum Creative Profiles are currently in beta, let us know if you see anything wrong in this profile.
Report an issue
Worked As
Awards
2014 Cannes Lions International Festival of Creativity Bronze Lion
Simon McQuoid
Director at Imperial Woodpecker
United States
Positions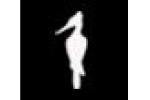 Director
Imperial Woodpecker
Santa Monica, United States
Known primarily for its stylish company hats and letterpress stationery, Imperial Woodpecker is a commercial production company based in New York and Los Angeles. Founded in 2009 by Stacy Wall and Doug Halbert, I.W., as it has come to be called by those in the know, has built a reputation for quality productions and even higher quality catering. In addition to Mr. Wall, who finds himself now in the twilight of a marginalized career, Imperial, as it has also come to be known by those even more in the know, represents the following talented commercial directors…
Simon McQuoid, an Australian of fine repute.
Mark Zibert, a Canadian of the same fine repute.
Peter & Martin, a directing duo of doubly fine repute.
Sam Brown, whose fine repute has just landed him here at Imperial.
Much like the extinct but proud bird which gives the company
its name, Imperial Woodpecker surveys the broad media
landscape in pursuit of the same elusive dream upon which the
company was founded.
To make the last commercial ever made.
Add Positions
Education
Popular Works
View All