Feedback
AdForum Creative Profiles are currently in beta, let us know if you see anything wrong in this profile.
Report an issue
Business Sectors
Simon Needham
Co-Founder/Creative Director at ATTIK
United Kingdom
Positions
Co-Founder/Creative Director
ATTIK Leeds
Holbeck, United Kingdom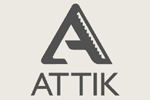 Co-Founder/Creative Director
ATTIK
San Francisco, United States
ATTIK is a full-service global creative agency specializing in branding, advertising and digital services. ATTIK was founded in 1986 in the UK with over 27 years of experience helping brands thrive. Today we are headquartered in San Francisco with an office in Hermosa Beach.
ATTIK has been a proud member of Dentsu since 2007, allowing us to operate as an independent spirit with global reach. The Dentsu Aegis Group has over 36,000 employees in 110 countries with capabilities in advertising, branding, digital, media, strategy and more.
Add Positions
Education
Popular Works
View All