Feedback
AdForum Creative Profiles are currently in beta, let us know if you see anything wrong in this profile.
Report an issue
Worked As
Executive Creative Director
Creative Director
Art Director
Copywriter
Business Sectors
Clothing
Athletic Footwear
Mobile Telephone & Pager Sets
Beers, Ciders, Lagers
Men's Clothing
Consumer Electronics & Audio-Visual
Video Games/Consoles
Internet Sites (Excluding ISPs)
Pre-Mixed Cocktails
Spirits, Fortified Wines
Washing Machines, Refrigerators & Other Large Apppliances
More
Awards
2009 CLIO Awards Silver
2009 Advertising Creative Circle Awards Silver
2009 D&AD Awards / Yellow Pencil Nomination
2009 Midsummer Awards Silver
2009 Cannes Lions International Festival of Creativity Bronze Lion
2008 British Arrows Silver (6)
2008 International ANDY Awards Gold (4)
2008 Art Directors Annual Awards Silver Cube (2)
2008 The One Show Silver (2)
2008 British Arrows Gold (2)
2008 D&AD Awards / Yellow Pencil Yellow Pencil (4)
2007 Cristal Festival Cristal (2)
2007 CLIO Awards Bronze (3)
2007 British Arrows Craft Winner (2)
2007 Cannes Lions International Festival of Creativity Bronze Lion (2)
2007 Cannes Lions International Festival of Creativity Gold Lion (2)
2006 EURO EFFIES / EACA Euro Effies Finalist (5)
2003 British Arrows Silver (3)
2003 WFA Hall of Fame Award Entrant (4)
2003 WFA Hall of Fame Award Best Saga (10)
2003 D&AD Awards / Yellow Pencil Silver Award (3)
2003 International ANDY Awards ANDY
2003 ADC*E / Art Directors Club of Europe Gold Winner
2003 D&AD Awards / Yellow Pencil Silver Nomination (4)
2003 ADC*E / Art Directors Club of Europe Overall Grand Prix
2003 British Arrows Bronze
2002 Cannes Lions International Festival of Creativity Bronze Lion
2002 British Arrows Craft Winner
2002 AdForum Creative Hits Bronze Campaign (2)
2002 AdForum Creative Hits Gold Campaign (2)
2002 Cannes Lions International Festival of Creativity Gold Lion
More
Sir John Hegarty
Founding Partner Creative at Bartle Bogle Hegarty
United Kingdom
Summary
John started in advertising as a junior Art Director at Benton and Bowles, London in 1965.
In 1967 he joined the Cramer Saatchi consultancy which became Saatchi & Saatchi in 1970, where he was a founding shareholder. One year later he was appointed Deputy Creative Director. John left in 1973 to co-found TBWA, London as Creative Director. The agency was the first to be voted Campaign Agency of the Year in 1980.
In 1982, John left to start Bartle Bogle Hegarty. Four years later, in 1986, BBH was voted Campaign magazine's Agency of the Year and won the title again in 1993, 2003, 2004 and 2005.
John was awarded the D&AD President's Award for outstanding achievement in the advertising industry. In May 2005, the International Clio Awards awarded John with the Life Time Achievement award for his outstanding achievement in the industry. In 2007, John received a knighthood in the Queen's birthday honours. John has also been appointed to the New York's One Club Hall of Fame and in 2008 was inducted into the New York Art Directors Club Hall of Fame.
In 2011, John launched his first book, "Hegarty on Advertising" to critical acclaim. In the same year he was the first person to be awarded Cannes Lion of St Mark award for his outstanding contribution to creativity.
Experience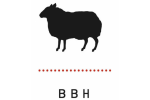 Founding Partner Creative
Bartle Bogle Hegarty
London, United Kingdom
When we set up BBH in 1982 we did so with some fundamental beliefs that have guided our company to this day. Most importantly, that outstanding strategic thinking linked to brilliant creative execution helps to create brand success. Our culture is one of difference: "When the world zigs, zag." We look for a different approach, a different point of view, a different way of engaging consumers and a different creative idea. We look at the conventions of our client's categories and try and find an answer that breaks those conventions giving them stand out, cut through and value for money. The marriage of strategy and creativity is as important and relevant in today's modern communications landscape as it ever has been, and we have transformed and evolved our business to ensure that we can deliver both strategically and creatively, not just in traditional broadcast channels, but also in newer digital platforms and channels. A privately owned, independent agency we have been able to continue to invest in the areas that we believe are crucially important to the future of our business. We have built up a solid data capability to underpin our strategic discipline, and we have invested heavily in digital and technology experts who work closely with our creative department to inspire and realise creative ideas in a digital and technology driven age. Despite all of these changes and innovations, the way we work is still shaped by our central belief; that big, enduring ideas are the key to successful communications that create value for our Clients. It was true in 1982. It is even more true today.
Add Positions
Education
Popular Works
View All