Feedback
AdForum Creative Profiles are currently in beta, let us know if you see anything wrong in this profile.
Report an issue
Worked As
Awards
2004 EURO EFFIES / EACA Euro Effies Finalist (3)
2004 EURO EFFIES / EACA Euro Effies Silver (3)
Stuart Rideout
Director at RSA Films
United Kingdom
Positions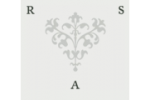 Director
RSA Films
London, United Kingdom
May 2014 - May 2014
RSA Films, with offices in London, New York, Los Angeles and Hong Kong is one of the leading commercial production companies in the world. With a current roster of over thirty directors, RSA Films has established a reputation for excellence and innovation that is revered throughout the industry.
Among the prestigious awards RSA Films has garnered, is the Emmy Award for Best Commercial Nike Move and the announcement in TV Guide that Ridley Scott's 1984 Apple Computer spot was voted the Best Commercial of All-Time.
Add Positions
Education
Popular Works
View All