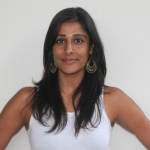 Feedback
AdForum Creative Profiles are currently in beta, let us know if you see anything wrong in this profile.
Report an issue
Business Sectors
Insurance
Restaurants & Fast Food
Awards
2013 Cannes Lions International Festival of Creativity Silver Lion Campaign (6)
2013 Loerie Awards Campaign Bronze (5)
2012 Loerie Awards Craft Certificate (3)
2012 Loerie Awards Gold Loerie
2012 Loerie Awards Grand Prix (2)
2012 The One Show Finalist
2012 Cannes Lions International Festival of Creativity Bronze
2012 Epica Silver
2012 Cannes Lions International Festival of Creativity Media Bronze
2012 Cannes Lions International Festival of Creativity Bronze Lion
More
Suhana Gordhan
Creative Director at Black River FC
South Africa
Summary
Suhana Gordhan started her advertising career at Ogilvy, Johannesburg in 2001. It was here that she learnt a few things about 360-degree brand stewardship, copywriting and foosball. She had a brief sojourn from advertising in which she became a professional dancer. (Thankfully, no poles or laps were involved).
In 2005, Gordhan returned to advertising with the King James Group. In 2007, she joined Black River FC. It is here that she was made Creative Director.
What Gordhan loves most about advertising is seeing the growth of an idea from birth to maturity. She is deeply proud when she can parent an idea well enough so that nobody molests it, breaks its spirit or corrupts it along the way.
She has had the privilege of working on some of South Africa's much-loved brands like M-Net, DSTV, Audi, Nestle, The Sports Trust and Castle Lager. At Black River FC, her portfolio of brands includes Nando's, 1st for Women Insurance, Virgin Mobile, Virgin Insurance and The South African Breweries. Some of the awards she's won include 1 bronze Loerie, 2 Liver Loeries, 2 Gold Loeries, a London International Finalist, a Vuka award, 2 Cannes finalists, Creative Circle Ad of the Year, a One Show Merit Award and a Bronze Cannes Media Lion.
Experience
Education
Positions
Agencies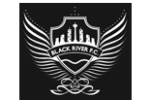 Popular Works