Having been involved with AdForum for many years, their commitment to the creative industry never wavers. They provide a highly valuable and comprehensive service enabling easy access to any creative work from around the world - the newest of which is pushed out by the Top 5 ad alert which is simple and convenient. The Summits are fantastic due to the agencies and their chiefs that they gather for us to meet – something that can't be achieved through normal means.
Juliet Blackburn
Grupo Consultores UK
London UK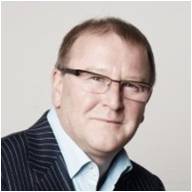 AdForum's Ad Alert service has proven popular with a great many of our Global and Regional Clients who now receive rapid update on latest competitor campaigns
Stuart Pockock
The Observatory International
London UK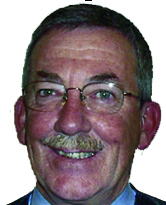 We value and share the AdForum Creative Library with our Marketing and Agency colleagues. It is a service that both informs and provides valuable insights to those who subscribe to the service.
Cam Carter
Navigare Pty Ltd
Sydney Australia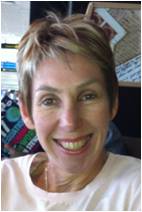 This was my first AdForum and I arrived in NY with ill-defined expectations. Be that as it may, I left AdForum with a wealth of knowledge and a much stronger network of friends and peers. It was worth the long and exhausting flight and the cost.
Zahn Rossouw
Yardstick
Johannesburg South Africa
I've been lucky enough to participate in the AdForum summits across Europe and USA for 10 years. These events have enabled us to meet the best in our industry from a broad church of agencies and disciplines, all of which helps me and my team at AAR do a better job for our clients. Professionally and personally it's been an enriching experience.
Paul Phillips
AAR
London UK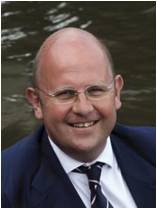 For the last five years I have worked as an Intermediary in the UK, this was the first time I had attended Adforum in New York.
A great success on all fronts: from a knowledge perspective we gained a perspective from every agency as to how they were shaping the future.
For the consultants it allowed us to share our individual experiences, and for the agencies it gave them a chance to showcase their expertise and vision for the future.
With access to the most senior personnel It was a bounding success all around.
Will Hamilton
Hamilton Associates
London UK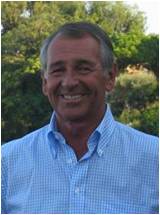 As an Agency Search and Relationship consultant, the participation in the AdForum summits are very much like what my Grandmother used to say to me "Bo, use not only all the brains you have, but also all you can borrow." To be at a summit makes a big difference to how you work, until the next one happens. Constant reincarnation is really not that bad.
Bo Seifert
Seifert & Partners
Stockholm, Sweden

The Adforum Summit is great for business.
I attended my first Adforum Summit in NYC this year. I have frequented many other industry conferences and events but no other opportunity brings the top industry consultants and agencies together in such a focused and intense exchange. For me, the sessions were all about mastering the new standards of excellence - what are the best agencies out there and how might potential clients respond. They are perfect for inspiring anyone in the ad industry serious about staying top of their game. I was impressed by great work from a handful of agencies raising the bar higher still and seeing the same delight in my fellow veteran consultants.
Marek Lis
Alchemy Insights
New York USA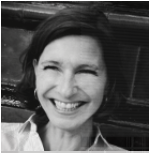 The Summits are fantastic due to the agencies and their chiefs that they gather for us to meet – something that can't be achieved through normal means.
Juliet Blackburn
Grupo Consultores UK
London UK
AdForum Summits are the unique point of encounter of all agency consultants in the World. Twice a year, all consultants meet the leading agencies' CEOs and get an update on the news and visions of their agencies, capabilities, people, client wins and new campaigns. At the same time the consultants leave competition behind them and work together sharing insights and processes to improve the industry profile and together develop best practices.
César Vacchiano de la Concepción
Grupo Consultores
Madrid Spain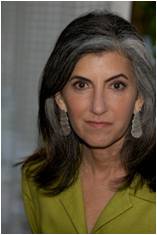 AdForum Summit 2012 was my second summit and I have to say they just keep getting better! There is simply no better opportunity for search consultants to meet – and really get to know – so many agencies in such a short period of time. Yes, it's definitely a busy week, packed full of agency presentations – and some great meals! – but as a consultant, my clients rely on me to have a thorough understanding of agencies who have expertise in a wide range of areas, from multi–national network agencies to fascinating new start–ups and everything in between. The AdForum Summits are one of the best tools at my disposal to help me live up to my clients' expectations and help them select the best marketing partner to meet their specific needs.

In addition, the AdForum Summits offer the unique experience of being in the company of a smart, talented group of international consultants from whom to learn and exchange thoughts on all aspects of this ever-changing business. I have honestly never met a more generous group, so open to sharing their knowledge and experiences – all with the intention of increasing our value to our clients. I find myself looking forward to seeing them again each year.

Attending AdForum was one of the best business decisions I've made and I highly recommend it to search consultants world over.
Debra Wurzel
External View Consulting Group
Culver City, United States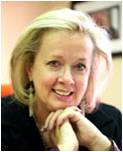 The IAS has attended the Ad Forum summits in New York and various cities in Europe for the past four years. WE have found these summits to e excellent as sources of information and latest trends in leading agencies, an excellent method to reach the global CEO's of some of the leading advertising agencies in the world and a unique opportunity to network with other consultants from other countries. The Summits encourage sharing of best practice in our industry and have proved invaluable to the IAS as it develops.
Johanna McDowell
IAS
Johannesburg – South Africa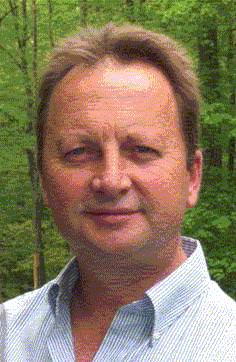 The AdForum creative library and Ad Alert is a really useful tool for me to monitor and stay in touch with the best creative work around the world. I particularly like the fact that AdForum has a strong global overview compared to other advertising services that are often very U.S. focused.
David Foulds
PepsiCo International
USA