Feedback
AdForum Creative Profiles are currently in beta, let us know if you see anything wrong in this profile.
Report an issue
Worked As
Executive Creative Director
Art Director
Creative Director
Business Sectors
Telecommunications Services
Internet Service Providers
Culture, Leisure & Sport
Energy Production, Raw Materials & Minerals
Energy & Water Authorities, Utilities
Sports Teams, Sports Events
Institutional/Public Interest/Non-Profit Org.
Animal Rights/Safety/Adoption
Hospitals, Healthcare facilities & Medical Services
Beers, Ciders, Lagers
Consumer & Public Services
More
Awards
2005 Cannes Lions International Festival of Creativity Bronze Lion
Tom Hudder
Executive Creative Director at Rodgers Townsend
United States
Summary
With over 20 years of agency experience in creative/art direction, Tom Hudder serves Rodgers Townsend as Executive Creative Director. Mercantile Bancorporation, First Bank, United Bank, Texas Commerce, Anheuser-Busch, SBC Communications, St. Louis Children's Hospital, St. Louis Rams, St. Louis Post-Dispatch, Humane Society, Ameren, Outer Space Sports, Pepsi Cola, Frito Lay, Phillips Petroleum, Dallas Morning News, Tabasco, US West, Wal-Mart, Pearle Vision Centers, Brinker Restaurants, Royal Crown Cola, Midas Mufflers, Ortho?recognized by Communication Arts (including recognition in 2003 as a CA judge), One Show, Graphis, Cannes Film Festival, Art Directors Club, Archive?formerly Executive Creative Director/Partner Glennon, Vice President/Group Creative Director GSD&M, Vice President/Creative Director DMB&B and Art Director Tracy-Locke.
Experience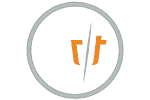 Executive Creative Director
Rodgers Townsend
St. Louis, United States
Add Positions
Education
Popular Works
View All