Feedback
AdForum Creative Profiles are currently in beta, let us know if you see anything wrong in this profile.
Report an issue
Worked As
Business Sectors
Awards
2008 The Intercontinental Advertising Cup (The Cup) / ICAC Nominee (2)
2007 London International Awards - LIA Finalist (2)
Valeria Maldini
at Grupo Gallegos
United States
Positions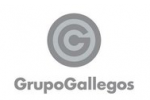 Grupo Gallegos
Huntington Beach, United States
Grupo Gallegos is a full-service marketing solutions advertising agency founded in 2001 by California born John Gallegos, who was inspired to start the agency with the idea of creative marketing solutions for a multicultural audience. Grupo Gallegos leads the Hispanic market with campaigns for Comcast, The Clorox Company, California Milk Processor Board (Got Milk?), JCP, Valvoline, and Foster Farms, to name a few. The agency's success in revolutionizing how brands communicate with the growing Hispanic Market is due, in part, to John Gallegos's mantra: "Look for courageous clients who are willing to challenge convention."
Add Positions
Education
Popular Works
View All