Feedback
AdForum Creative Profiles are currently in beta, let us know if you see anything wrong in this profile.
Report an issue
Worked As
Copywriter
Creative Director
Art Director
Concept
Business Sectors
Automotive Accessories & Services
Clothing
Personal Wireless Communication
Environmental & Ecological Issues
Institutional/Public Interest/Non-Profit Org.
Deodorants
Contact Lens & Glasses Products
Advertising & Communication
More
Awards
2002 The One Show Finalist (4)
2002 Kinsale Shark Advertising Festival Bronze
2002 The One Show Bronze (4)
2002 AdForum Creative Hits Bronze
2001 Eurobest Winner (4)
2001 Cannes Lions International Festival of Creativity Shortlist (2)
2001 Prix Club des Directeurs Artistiques 3rd Prize ex aequo (3)
2000 London International Awards - LIA Winner
More
Valérie Larrondo
Creative Director at Melle Noï
France
Experience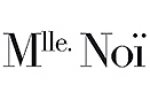 Creative Director
Melle Noï
Paris, France
C'est une petite cellule de création à l'esprit libre entièrement dédiée à l'univers du luxe et de la mode. Petite et très réactive, Mlle Noï propose à ses clients une réflexion globale ouverte sur toutes les disciplines : du film publicitaire à l'édition ou la scénographie, en passant par l'évènementiel, le buzz, le packaging, le graphisme, l'identité sonore, la conception d'objets.
Add Positions
Education
Popular Works
View All