Feedback
AdForum Creative Profiles are currently in beta, let us know if you see anything wrong in this profile.
Report an issue
Worked As
Business Sectors
People i worked with
More
Vanessa Gibson
Creative Director at Black River FC
South Africa
Summary
Vanessa was born to advertise.
She qualified from the AAA School of Advertising with honours in Art Direction in 1996; and has been working in advertising ever since. She started her career at Mcann-Erickson; but spent most of her time "growing up" under the wings of Graham Warsop at The Jupiter Drawing Room as well as Gerry Human at Ogilvy.
She was voted 5th most awarded Art Director in SA in 2004. Her awards include three Cannes Gold, 10 Cannes Silver, eight Cannes Bronze, Loerie Golds, D&AD's, London Awards, Clios etc.
Her most outstanding achievements include brushing her toddler's teeth and getting him to eat his vegetables.
Positions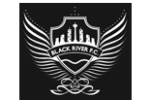 Creative Director
Black River FC
Johannesburg, South Africa
Black River FC opened its doors in 2005 in Johannesburg, with a dream to create work that is worth remarking about. The determination to help clients meet their business objectives by finding surprising creative solutions has helped this agency collect case studies any creative agency would be proud of.
By staying true to this vision, Black River FC has also managed to gain the trust of clients such as 1st for Women Insurance, Nando's, MINI, Virgin Money and BBC to name a few.
Add Positions
Education
Popular Works