Feedback
AdForum Creative Profiles are currently in beta, let us know if you see anything wrong in this profile.
Report an issue
Worked As
Awards
2012 The Cresta Awards Winner (3)
2012 The Mobius Advertising Awards Certificate (3)
2009 Cannes Lions International Festival of Creativity sadf
Wade Devers
Executive Creative Director at Arnold Worldwide
United States
Positions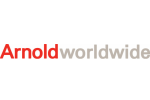 Executive Creative Director
Arnold Worldwide
Boston, United States
Arnold powers brands with the reach, resources and integrated capabilities of a big agency, and the creative, nimble, "nothing-we-can't-do" attitude of a smaller shop. We've been told this combination makes us different. Our product is designed to fuel brand velocity. In a world where there have never been more ways to reach consumers – and consumers have never been harder to reach – we create ideas that multiply, move quickly, provide utility, drive culture and make brands matter to the people who will buy them. We work in small cross-disciplinary teams, which allows cross-channel ideas to be born organically, synergies to be leveraged and one dollar to work like two.
Add Positions
Education
Popular Works
View All