Xavier Mairesse
Director at Wanda Paris
United States
Summary
From intense drama for Sécurité Routière to sexy comedy for Sedal, Xavier Mairesse knows his blockbusters and lends a cinematic touch to all his commercials.
A Belgian native, Xavier got his Masters in Journalism & Communications from the University of Brussels and began his career as an editor. In his 20's, he moved to Canada where he earned his stripes as an Assistant Director on American productions such as Battlefield Earth with John Travolta, The Whole Nine Yards with Bruce Willis and many more.
Xavier's solid production skills came in handy when he returned to Europe to launch his directing career. Mixing a narrative style with special effects and a cinematic look, he made a name for himself as one of the most interesting and spectacular directors in France with films for Vinci, Sécurité Routière, Sky or Mercedes among others.
Xavier's inside knowledge of the nuts and bolts of filmmaking and his hands on approach in all aspects of a project are the key ingredients to create his polished "mini movies". 
Positions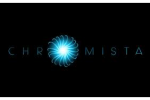 Director
Chromista, LA
Los Angeles, United States
May 2014 - May 2014
Chromista is a creative content company home to some of the best directors in the world. Our auteurs use their master storytelling capabilities to create evocative advertising. We offer solutions for all media platforms including commercial, social, experiential and beyond. Founded by award winning director, Darren Aronofsky, Chromista is an extension of his feature film company Protozoa which offers the some of the best development capabilities in the film and television industry.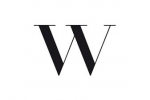 Director
Wanda Paris
La Plaine Saint Denis, France
May 2014 - Current
We are a commercial, music video and a digital production company.
We produce directors, graphic designers, photographers, art directors, performers and contemporary artists
We believe that each director has his own universe and path to accomplish. Our commitment is to invest important means in order to allow them to reach their goals, and to support their development with our knowledge of the markets. We think that, for each one, we must be a particle accelerator that provoke favorable situations
Add Positions
Education
Popular Works
View All