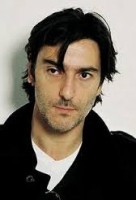 Feedback
AdForum Creative Profiles are currently in beta, let us know if you see anything wrong in this profile.
Report an issue
Worked As
Business Sectors
Awards
2008 Grand Prix de la Communication Solidaire 3rd Prize (2)
Yvan Attal
Director at Wanda Paris
France
Summary
Director, screenwriter, actor, Yvan Attal is a figure of French cinema and a real jack of all trades when it comes to the silver screen.
He made his name with a prolific acting career, working for some of the greatest directors in French cinema: Jérôme Salle for Anthony Zimmer, Cédric Kahn for Les Regrets, Lucas Belvaux for Rapt and many others, internationally he worked with Sydney Pollack for The Interpreter and Steven Spielberg for Munich.
Yvan crossed over behind the camera by writing and directing two films starring his wife Charlotte Gainsbourg: My Wife Is An Actress (2001) and They Lived Happily Ever After (2003) and two short films in NY I Love You.
Very comfortable directing actors, Yvan is also inspired by the great American directors of the 70's such as Cassavetes or Pollack in creating his intimate, story driven, atmospheric comedies. He made his first foray into advertising with a film for French sports daily L'Equipe with DDB Paris. 
Positions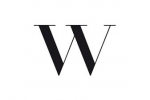 Director
Wanda Paris
La Plaine Saint Denis, France
May 2014 - Current
We are a commercial, music video and a digital production company.
We produce directors, graphic designers, photographers, art directors, performers and contemporary artists
We believe that each director has his own universe and path to accomplish. Our commitment is to invest important means in order to allow them to reach their goals, and to support their development with our knowledge of the markets. We think that, for each one, we must be a particle accelerator that provoke favorable situations
Add Positions
Education
Popular Works
View All