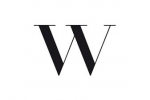 Wanda Paris,
La Plaine Saint Denis
Update
50 Avenue Du Président Wilson Building 126 A
La Plaine Saint Denis 93214 Cedex
France
Phone: (+33) (0)1 49 46 63 63
Fax: (+33) (0)1 49 46 63 64
WANDA PARIS TEAMS UP WITH ROGUE FILMS
January 31, 2014
Wanda Paris teams up with Rogue Films, one of London's most distinctive production companies. We welcome six new directors including Sam Brown & Kevin Macdonald alongside a new generation who are starting to make waves: tom haines, finn mcgough, anthony dickenson and alex southam.
Sam Brown's work is highly recognised in both the music and commercials industry and continues to garner multiple awards at D&AD, BTAA, Cannes Lions, Creative Circle & London International. Alongside his ads for Honda, Audi, BBC radio 1 and Phillips, his iconic promos for Jay-Z, London grammar andAdele have marked Sam Brown out as a unique talent.
Kevin Macdonald is one of the most revered storytellers of his generation, an award-winning filmmaker who has worked across game-changing documentaries through to emotive and inspirational features. 'The last king of scotland' won forrest whittaker an oscar for best actor, along with 3 baftas for best british film, best actor and best adapted screenplay just to name a few.