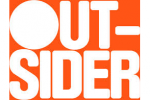 Outsider,
London
Update
41-42 Foley Street
London W1W 7TS
United Kingdom
Phone: (+44) 207 636 6666
Sony Playstation 4 - "This Is For The Players" - 180 Amsterdam
This Is For The Players
Sony Playstation 4
Sony Computer Entertainment
180 Amsterdam
Netherlands
This is for the Players. This is PS4.
Product Name
Playstation 4
Product Category
Video Games/Consoles
Language
English
Media Type
Television
Length
60 Seconds
Awards
EURO EFFIES / EACA Euro Effies, 2014 (Grand Prix) for
EURO EFFIES / EACA Euro Effies, 2014 (Gold) for Leisure & Entertainment

| | |
| --- | --- |
| Production Company | Outsider |
| Post Production | Electric Theatre Collective |
| Music | Blonde Acid Cult |
| Executive Creative Director | Al Moseley |
| Creative Director | Graeme Hall |
| Creative Director | Martin Terhart |
| Art Director | Ed Ryder |
| Copywriter | Enrique Reija |
| Director | Scott Lyon |
| Producer | Zeno Campbell-Salmon |
| Agency Producer | Olivier Klonhammer |
Story
SUMMARY:
At the beginning of 2013, PlayStation and Xbox went head to head in the Next Generation Console War.
Everyone was talking about it. Especially the Players. 
As Xbox One moved further away from pure gaming, Playstation decided to put the Players at the center of everything they did.
Two seemingly random ads packed with hidden references to past and future games warmed the Players up for a high-octane launch film that put the Player at the very center of the action. 
Then, Playstation released a site to celebrate every type of Player out there and to give to fans the chance to declare themselves as Players via personalized tweets which became an interactive online monument.
The final mission was to take over the world, hijacking London's most iconic landmarks and featuring on the biggest billboards in Europe.
By the time of the launch, it was clear which console you had to buy if you were a Player. 
PS4 outsold Xbox One by 3 to 1 across Europe…ensuring PS4's market share.
So, when people ask who won the Next Generation Console War, the answer is pretty clear.