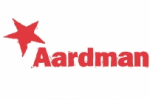 Aardman Animations Ltd,
Bristol
Update
Gas Ferry Road
Bristol BS1 6UN
United Kingdom
Phone: (+44) 117 984-8485
Creative Director/ Games Designer – Freelance Callout
April 17, 2014
Aardman's Digital team are looking for talented freelance creative ideas people to conceive, communicate and creatively lead the development of award-winning ideas for online and mobile games and other interactive entertainment.
You need to have a proven understanding for what is needed to make a game or experience fun and how to engage and inspire children and families with digital entertainment. You also need have a strong knowledge of the technical possibilities. This is not a hands-on creative role, instead you will be leading designers, animators and developers to create your vision.
Please send CV and examples of your work to digital@aardman.com