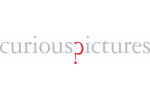 Curious Pictures,
New York
Update
440 Lafayette Street 5th Floor
New York, NY 10003
United States
Phone: (+1) 212 674 1400
Fax: (+1) 212 674 0081
About Us
Curious Pictures is a leading creative-driven multi-platform production and entertainment company. The company uses its extensive production, animation, digital and commercials expertise to create entertainment in all media in the form of television shows, new media content, commercials, interactive/video games, feature films, visual effects, and books. Curious works with and for many of the most respected brands worldwide.