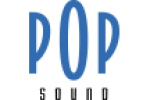 POP Sound,
Santa Monica
Update
625 Arizona Avenue
Santa Monica, California 90401
United States
Phone: (+1) 310 458-9192
Fax: (+1) 310 587-1222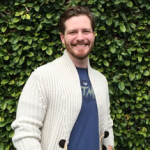 Frank joined Pacific Ocean Post (POP) after a long journey in film production. He comes from a film family of sorts, through his older brother, an Emmy-winning director. Frank started as a Set Production Assistant and Executive Assistant at 15 years old. Frank was eager to learn more of the technical aspects and began his path to working in production sound and joined the union at 20 years old. Over time, Frank wanted to move into post production, but didn't want to abandon all that he had learned from production. "I wanted to know what happened to all that sound we captured on set. We boxed it up and handed it off and it went to this mysterious world of post, where apparently directors and producers were always 'fixing it.' I knew that post audio was a completely different beast so I decided to go to school specifically focussing on editing, ADR, sound design and mixing. When it was time to find a place to hone my skills, I knew POP and TODD-SOUNDELUX was where I had to be. I love combining my experience of what goes on during the production process and using that to help guide our clients through the avenues of post." Frank not only assists with everything involved for our commercial clients, but also works closely with our theatrical department with their editing needs and is an MPSE Golden Reel nominated editor.
Kyle is from the lovely, yet very cold village of Germantown, Wisconsin. He fell in love with movies at an early age watching comedies like Strange Brew and ¡The Three Amigos! He became fascinated with sound during college, frequenting the Downer and Landmark Theaters in Milwaukee. Sick of mosquitos and shoveling, he broke his piggy bank, packed his best t-shirt, and split for the west coast. Kyle enrolled at the SAE Institute of Technology in Hollywood to begin his voyage in post production. For his final project he recorded all of the ADR for the feature film High Desert Way. After school, he joined the team at Pacific Ocean Post (POP), starting as a driver and working his way through the vault, transfer bay, and as an assistant mixer before joining Michael Miller on the ADR stage. Kyle is a die-hard Green Bay Packer fan and is shocked when their front office hangs up on him when tries to tell them how to play defense. You may find him hiking mountains or praying for the Seinfeld category at trivia night, but rarely east of the 405. He'll only cross it for Vegas, a haircut, or better sushi. Ed Note: Kyle wanted you to know "Yes, it is pronounced 'mill-e-wah-que,' which is Algonquin for 'the good land.'"
Kevin grew up in Atascadero, a small town in the central coast of California. After high school, he enrolled at the Santa Barbara School of Media Arts and immediately realized that he wanted to be involved in the audio industry. He graduated from the Los Angeles Film School where he studied audio engineering and recording techniques. While in school, he worked as a music production assistant for composer John Powell and assisted in the recording and editing of musical elements that would later be used in the score for Rio and The Lorax. Upon graduation Kevin was welcomed to Pacific Ocean Post (POP) where he serves as a sound recordist and editor. He works on a variety of projects from commercial work to feature film ADR and continually expanding his respect and love for the audio industry.
Aiden Ramos is a native of Los Angeles and graduate of California State University, Dominguez Hills, with a Bachelor's degree in Audio Recording with a minor in Music. His sound work experience encompasses a wide variety of skills in production and post production. "I wanted to understand and be a part of the full spectrum of combining audio to picture for film, television and commercials." Before attending university, Aiden joined Windowseat Pictures as a freelance boom operator, field recordist, and sound editor for clients such as Vans and Protec. Projects in which he collaborated were geared towards skateboarding competitions, skate videos and televised segments for Fuel TV. Aiden also had the opportunity to work as an assistant sound editor with American Cinema International on El Dorado, a TV mini-series directed by Terry Cunningham, and Born to Race, a feature film directed by Alex Ranarivelo. In 2010, Aiden assisted Dean Hovey at Soundwell.tv with sound designing for the Halloween Horror Tram at Universal Studios Hollywood. After completing his college studies, Aiden interned at Elias Arts and Eleven Sound before joining the Pacific Ocean Post (POP) team. "'POP Sound' is a name I have been familiar with for years, and I am thrilled to be part of the team by assisting in its commercial department." Aiden is also an avid vinyl collector and respected house DJ who still plays regularly in the Los Angeles area and has accepted international DJ assignments in Berlin and Barcelona.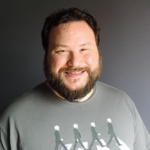 Stephen grew up in Los Angeles and graduated with a Bachelor of Music degree from The University of North Carolina at Chapel Hill. In addition to being a self-taught trumpet player, guitarist, pianist, vocalist, and composer, he is also skilled in the arts of war and military tactics. Having excelled in the RIT Recording program at Musician's Institute, Stephen was ready to work at a music studio, yet turned his eyes and ears towards post production audio recording, editing, mixing, and sound design. Stephen joined the staff at Pacific Ocean Post (POP) in 2007 and has worked the full spectrum of ADR, commercial, video game, documentary, sound design, Foley, and mixing sessions with all of POP's creative talent, most notably Mitch Dorf and Peter Rincon. His beard joined the staff in the summer of 2010, and is consistently one of the most luxuriant in the industry.