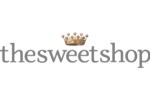 The Sweet Shop,
Auckland
Update
16 Nikau St, Eden Terrace
Auckland 1021
New Zealand
About Us
The Sweet Shop is a multi-disciplinary production company with a global reach. We've worked with the best creative agencies on the planet, and produced a host of award-winning commercials and branded projects. The diversity and success of this content has distinguished us as a world-leading producer of entertainment. Our extraordinary roster of talent boasts individuals from every corner of the globe whose renowned skills in commercial, television, film, music video and integrated media have earned us accolades from all over the industry.
With offices in London, Los Angeles, Bangkok, Auckland, Sydney, and Melbourne, our team has created a network that is as adept at meeting global production demands as we are creative ones. We have been recognised as one of the top production companies in the world on numerous occasions by Creativity, Australian Creative, Ad Age and other industry leading publications. We've won awards from such prestigious institutions as Cannes, Sundance and The Berlin Film Festival as well as every major advertising show around the world.