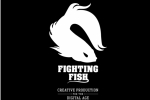 Fighting Fish,
Clichy
Update
31-33 rue Madame de Sanzillon
Clichy 92110
France
About Us
The digital révolution brings big changes to media and ad agencies ... production needs to change too.
We partner with the best agencies on all the digital components of their campaigns.
We help them magnify their ideas, by turning them into unique experiences. Because big ideas require big production ...