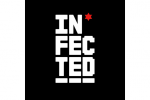 INFECTED Postproduction GmbH,
Hamburg
Update
Neuer Pferdemarkt 23
Hamburg, Hamburg 20359
Germany
Phone: (+49) 40 533 074 5-0
Fax: (+49) 40 533 074 5-10
About Us
INFECTED Postproduction GmbH was founded 27 years ago under the roof of germany's biggest and most successful production company markenfilm gmbh & co. Ever since we have been working on the postproduction of high end ad- verts, image- and corporate films and music videos.
During the last couple of years the world of advertising changed and we had to reinvent ourselves accordingly: so while we still do what we've always done and what we're really good at, we had to start becoming more of a production company ourselves to fulfill the requirements of a fast changing market: we started producing films from a-z, from creating ideas in our creative depart- ment to shooting live action parts or creating complete and complex full cgi films and motion graphics ideas in our rapidly growing speciality devisions.
Today we're proud to describe ourselves as a studio for digital content on a high quality level.
So, If you think you are INFECTED - Keep calm and call us