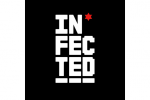 INFECTED Postproduction GmbH,
Hamburg
Update
Neuer Pferdemarkt 23
Hamburg, Hamburg 20359
Germany
Phone: (+49) 40 533 074 5-0
Fax: (+49) 40 533 074 5-10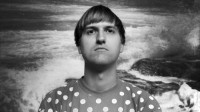 We're in love! Shortly after our first mutual project we knew we simply couldn't let Matt get away. This might sound strange but anyone who has met this congenial Englishman and seen his fantastic work will understand our reaction.
This young Animation-Director lives in London. Shortly after completing his Graphic Design studies Matt discovered his passion for stoptrick films and received his Master in Animation at the Royal College of Art. Since then Matt has been unstoppable. He has worked as a successful director and animator for such brands as Reebok, ZDF, VW, Google, Ben & Jerry's and Chipotle – winning awards along the way.
Give Matt an idea and you can be sure he'll magically turn it into someting unique.
We're excited to represent Matt exclusively for the German-speaking market. 
Photographer, Video Jockey, Performance Artist, Bandleader – Jean-Paul Frenay is one of those people who simply don't know what to do with all their creativity. We know what to do with it und brought him on board.
His big break came with his short film "Artificial Paradise" which has been a permanent fixture at international festivals and has made Jean-Paul a permanent fixture at international post production companies. He also speaks fluent German, English, French and Flemish.
His way of not only seeing things differently but also executing presenting things differently has made this gifted Belgian one of the most sort after directors of his time. Is there anything he can't do? As soon as we know, you'll know.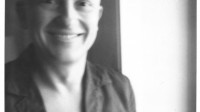 This man balances the role of a devoted family man with that of an uncompromising Visual Director as no one else does.
As a matter of fact, his roles read like a "Who's Who" of the German television landscape – from the redesign of ARD to "Robert T-Online" to BMW "Jumping Jack". The work of this German-Bavarian is known outside of the republic. In Cannes, for example, where his work for Loewe and Inlingua has received awards.
Christian Reimann has been honoring Germany's media services and creative workshops with his talent as a freelance Flame Artist since 1998. He's been with us since 2009 and we're like family to him – not only a storybook family but film family.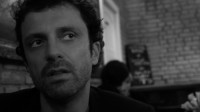 It's not easy to get a hold of someone like Thomas Sabel. For one thing, he has an excellent reputation as a Motion Design Director. For another thing, he's simply never there.
This is called "post-nomadic" in the business: Amsterdam, Zurich, New York - he has worked everywhere for notable production companies (Regardez, Razorfish to name a few) and big television stations (ZDF, RTL and MTV Central Europe). When he's not traveling all over the globe, he's accepting design awards such as Gold at ADC Europe.
We're all the more pleased that Thomas settled down with us. Occasionally he'll want to take some vacation time, but we'll knock that out of him.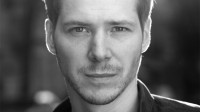 Okay, Florian might appear as a young gun compared to other directors, but therefor he comes with even fresher designs and more brilliant ideas.
No matter if it's concept- or styleframe-design, a classical motion graphics spot or a stop trick animation - Florian takes every challenge. But whoever now believes he'd still be wet behind the ears, is proven wrong: The studied communication designer works as a freelance director for the most creative boutiques such as PostPanic, Razorfish, MetaDesign and INFECTED since 2009. You'll find prestigous clients like Audi, Volkswagen, Visa, T-Systems, Bugatti and TNT amongst the references on his showreel. These not only brought him honor and glory, but as well several mentions at ADC and Red Dot Award.