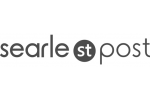 Searle Street Post Production,
Cape Town
Update
The Boulevard, Searle Street, Woodstock Block B
Cape Town 7925
South Africa
Goodluck: This Might Sound Crazy documentary
April 11, 2014
Lucian Barnard and Searle Street Post's Meredith Aylward co-edited This Might Sound Crazy, a 24-minute behind-the-scenes look at the unusual making of GoodLuck's second album, Creatures of the Night.
Instead of going into studio, Goodluck headed out into the Namibian desert to bring organic sounds back into their music.
This documentary about that experience was directed by Stacey Howell of Motion City Films.
The post Goodluck:
This Might
Sound Crazy documentary appeared first on Cape Town Post Production l South African Visual Effects (VFX) l Searle Street Post l SSPP.