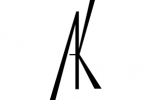 Aaron Kodz,
New York
Update
New York, NY
United States
Phone: (+1) (203) 695-1205
About Us
Aaron Kodz is a freelance director based out of NYC. His previous clients include Reebok, Foot Locker Europe, and Black Hole Recordings. His work has won awards worldwide and been featured on VH1's Save the Music campaign.
Philosophy & Competitive Advantages
Aaron's commercial spot "Reach" was shortlisted for the 2013 Young Director's Award at the Cannes Lions Festival, as well as a winner in the New Talent category at the Ciclope Festival in Berlin. The spot also won three domestic Telly Awards. Coming from a background as a director of photography, Aaron brings a visual edge to everything he directs. From digital media to music videos, everything is cinematic and sleek.
Local Representation
Aaron works on a freelance basis with a variety of production companies in New York City, as well as Europe and Latin America.