Subscribe Now
to AdForum's Creative Library and get instant access to the best of Advertising Creativity Worldwide
1 Year
Unlimited full viewing access to adforum.com Limited Time Offer.
$299
6 Month
Unlimited full viewing access to adforum.com
$199
Monthly
Unlimited full viewing access to adforum.com
$49
1 Year
Up to 3 Users
Unlimited full viewing access to adforum.com
$799
1 Year
Up to 5 Users
Unlimited full viewing access to adforum.com
$999
1 Year
Up to 10 Users
Unlimited full viewing access to adforum.com
$1799
1 Year
Student or Professor
Unlimited full viewing access to adforum.com
$149
Embrace the worldwide advertising industry without ever leaving your mouse.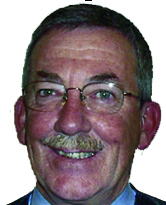 Cam Carter
Navigare Pty Ltd
We value and share the AdForum Creative Library with our Marketing and Agency colleagues. It is a service that both informs and provides valuable insights to those who subscribe to the service.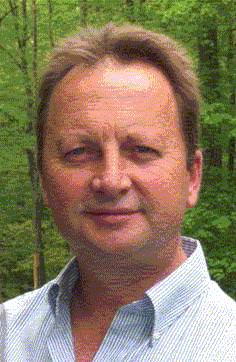 David Foulds
PepsiCo International
The AdForum creative library and Ad Alert is a really useful tool for me to monitor and stay in touch with the best creative work around the world. I particularly like the fact that AdForum has a strong global overview compared to other advertising services that are often very U.S. focused.
View All
An international resource used by advertising professionals, marketers, teachers & students, and admirers of the advertising community. Continuously growing with media from all around the world. Its contributors consist of advertising agencies, production companies, and awards shows (local and international). Since the late 90's, AdForum's Creative library has been the go to source for innovation, information and inspiration. It is the crème de la crème of advertising.
Full access to a library of more than 125,000 ads, including Television, Digital, Print, Radio, Integrated, Case Studies and more. Ads from over 20,000 worldwide agencies, each providing critical information, such as Title, Agency, Advertiser, Brand, Taglines, and full credits.
Your membership also grants you access to AdForum's showcase of 30 different international, national and specialized award shows every year. This access enables you to be informed about results, winners and special honors
A tool that allows members to locate any specific Ad. Members can search with various criteria, such as agency, advertiser, title, country, business sector, actors, awards and more. The tool gives members the ability to sort and narrow the search results.
A membership subscription allows members to download High Quality Ad directly to their computers. This is perfect for presentations. The presenter does not suffer from lose of quality when projecting the ad, being interrupted by watermarks or requiring an internet connection.
Think you can create a better montage of ads? With our new "drag and drop" playlist method, it's never been easier to create personalized playlist. Save playlists for future playback or share them with friends on Facebook, Twitter and more.
Take the judging into your own hands with the ability to rate every Ad in our library. Join the discussion with Agency Creatives, Marketers, and other AdForum members by reading their comments, and by leaving your own thoughts and opinions. Raise your voice among the industry's best.
1 Year Access
Viewing

Access to view every ad in the database
Unlimited number of views
Ability to use Simple Search
Ability to use Advanced Search

Downloading

Download high resolution video
No watermarks on videos
**200 FREE Download Credits**

Playlist

Create unlimited number of Playlists
Share your playlist with all members

Extra

Rate ads
Comment on ads
Access to our Newsletter
Email alerts on ads, news, and events
6 Months Access
Viewing

Access to view every ad in the database
Unlimited number of views
Ability to use Simple Search
Ability to use Advanced Search

Downloading

Download high resolution video
No watermarks on videos
**100 FREE Download Credits**

Playlist

Create unlimited number of Playlists
Share your playlist with all members

Extra

Rate ads
Comment on ads
Access to our Newsletter
Email alerts on ads, news, and events
Monthly Access
Viewing

Access to view every ad in the database
Unlimited number of views
Ability to use Simple Search
Ability to use Advanced Search

Downloading

Download high resolution video
No watermarks on videos

Playlist

Create unlimited number of Playlists
Share your playlist with all members

Extra

Rate ads
Comment on ads
Access to our Newsletter
Email alerts on ads, news, and events
1 Year Group Access 3 Users
Viewing

Access to view every ad in the database for multiple users
Unlimited number of views for multiple users
Ability to use Simple Search for multiple users
Ability to use Advanced Search for mulitple users

Downloading

Download high resolution video for multiple users
No watermarks on videos for multiple users
**150 FREE Download Credits for each user**

Playlist

Create unlimited number of Playlists
Share your playlist with all members

Extra

Rate ads
Comment on ads
Access to our Newsletter
Email alerts on ads, news, and events
1 Year Group Access 5 Users
Viewing

Access to view every ad in the database for multiple users
Unlimited number of views for multiple users
Ability to use Simple Search for multiple users
Ability to use Advanced Search for mulitple users

Downloading

Download high resolution video for multiple users
No watermarks on videos for multiple users
**150 FREE Download Credits for each user**

Playlist

Create unlimited number of Playlists
Share your playlist with all members

Extra

Rate ads
Comment on ads
Access to our Newsletter
Email alerts on ads, news, and events
1 Year Group Access 10 Users
Viewing

Access to view every ad in the database for multiple users
Unlimited number of views for multiple users
Ability to use Simple Search for multiple users
Ability to use Advanced Search for mulitple users

Downloading

Download high resolution video for multiple users
No watermarks on videos for multiple users
**150 FREE Download Credits for each user**

Playlist

Create unlimited number of Playlists
Share your playlist with all members

Extra

Rate ads
Comment on ads
Access to our Newsletter
Email alerts on ads, news, and events
1 Year Access Educational Users
Viewing

Access to view every ad in the database for multiple users
Unlimited number of views for multiple users
Ability to use Simple Search for multiple users
Ability to use Advanced Search for mulitple users

Downloading

Download high resolution video for multiple users
No watermarks on videos for multiple users
**150 FREE Download Credits for each user**

Playlist

Create unlimited number of Playlists
Share your playlist with all members

Extra

Rate ads
Comment on ads
Access to our Newsletter
Email alerts on ads, news, and events