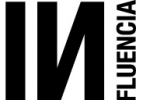 INfluencia,
Paris
Update
31 rue Chapon
Paris 75003
France
Phone: (+33) 01 49 96 03 30
Fax: (+33) 01 49 96 03 35
About Us
INfluencia has been founded by Isabelle Musnik, also editor of The Gunn Report For Media
INfluencia publishes a weekly newsletter (www.influencia.net) with a print and digital magazine four times a year. The group is dedicated to emerging communication, marketing and behaviour phenomena in France and abroad. The newsletter and magazine regularly cover hot topics such as innovation, influence, media creativity, viral and buzz marketing, lobbying, new consumption styles, mood pieces, media strategies, and international creative advertising.
Local Representation
INfluencia is managed by Isabelle Musnik and is published by INfluencia SAS.