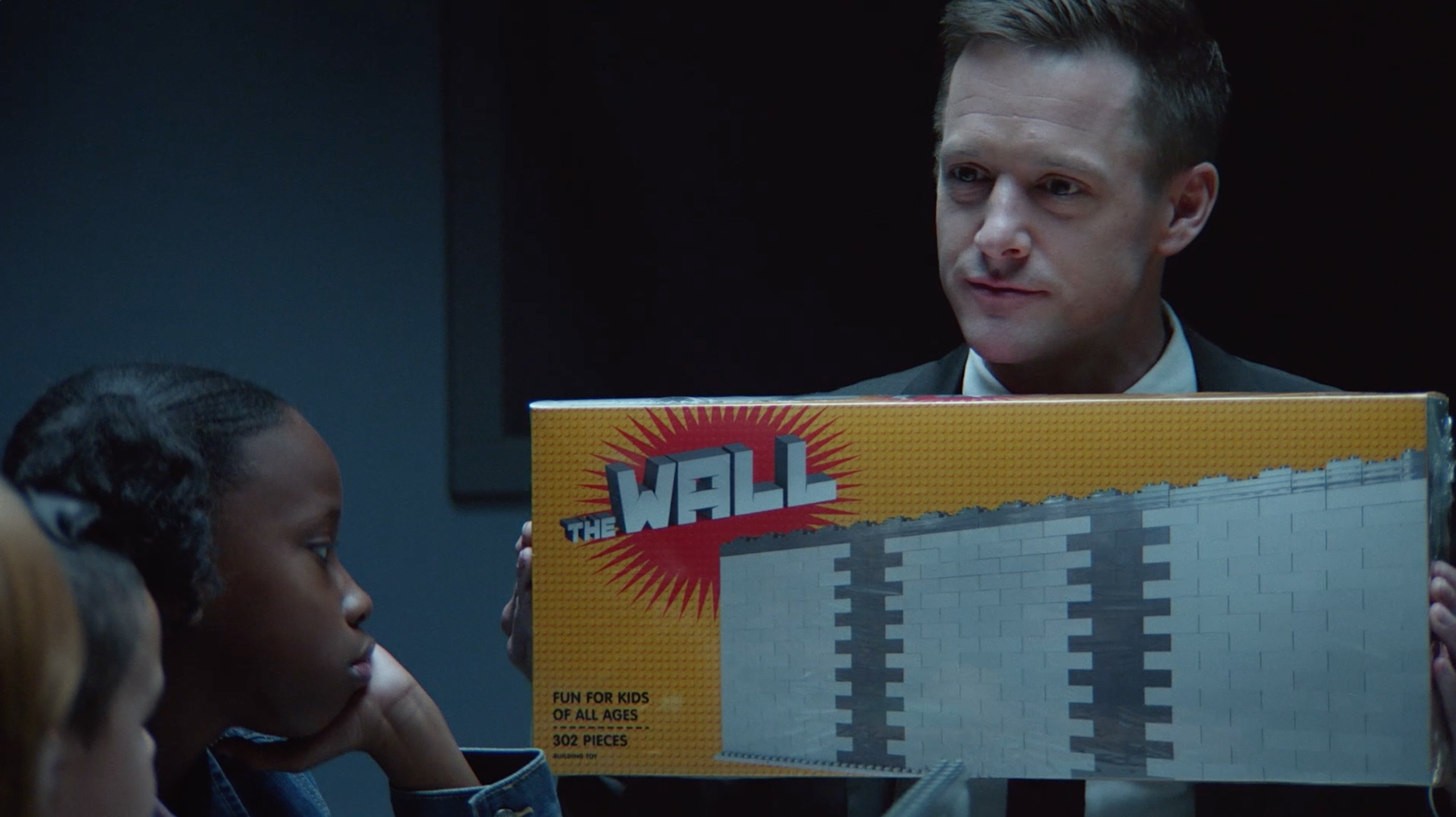 When it comes to Trump's border wall, even kids can tell a bad idea when they see one.
"You can't do anything with it."
"Why would you just make a wall?"
"This wall is breaking the fun apart."
"I hate it."
These are just a few of the negative (non-scripted) reactions from real kids featured in this video as part of a new campaign to raise awareness of immigrant rights and to help stop the wall's construction.
In the video, a group of kids participate in a focus group. The moderator reveals a new toy called "The Wall," asking for their honest feedback. Needless to say, the kids are not impressed. And instead of building a wall that separates people, they start building things like houses, parks and rocket ships. Because even kids can see that there are better things to build than a wall. #BuildSomethingBetter
At the end of the video, viewers are directed to www.Esperanza-LA.org where they can donate to the cause or sign a petition against the wall.
Tapping into the perspective of children and seeing their honest reactions is a powerful way to show that a wall will only be another thing standing between them and a better future. In the coming weeks, Trump will be choosing the prototype for his border wall, which is estimated to cost billions of dollars. Immigrants need help now more than ever. But in order to stop the wall from being built, this can't be a Republican vs. Democrat conversation. It needs to be a human conversation – because immigrant rights are human rights.
Attached is a screen grab and below are creative credits. If interested, I'd be happy to offer up a spokesperson from D&G to talk about the concept behind the campaign. Patricia Ortiz, Program Director at Esperanza Immigrant Rights Project, is also available for on-the-record interviews.
Thanks!
Kristen
---
About Esperanza Immigrant Rights
Esperanza Immigrant Rights Project is helping to build better lives for some of the most vulnerable immigrants in the Los Angeles area. They are a public interest legal organization working to teach, defend, and empower children and adults by giving them the tools they need to navigate the complex immigration system.
Credits  
Agency: David&Goliath
Founder & Chairman: David Angelo
Chief Creative Officer: Bobby Pearce
Executive Creative Director: Ben Purcell
Creative Directors/Art Directors: Robert Casillas, Fernando Reis
Creative Directors/Copywriters: Courtney Pulver, Marcelo Padoca
Sr. Interactive Art Director: Matt Koulermos
Group Account Director: Michele Tebbe
Director of Broadcast Production: Paul Albanese
Director of Digital Production: Peter Bassett
Sr. Broadcast Producer: Brandon Kusher
Broadcast Producer:  Marisa Bursteen
Director Business Affairs: Rodney Pizarro
Business Affairs Manager: Yenia Paez
Digital Analytics Manager: Shaun Jacobs
Social Media Strategist: Noelle Suarez
Production Company: Caviar
EPs: Jasper Thomlinson, Kim Dellara, Michael Sagol
Director: Jordan Bahat
Producers: Michael Tahan, Megan Porche
DP: Andrew Wheeler
Mixing: Margarita Mix
Re-Recording Mixer: Paul Hurtubise
Re-Recording Assistants: Brian Frank, Mike Murzyn, Sean Melia
Executive Producer: Michele Millard
Editorial: Cut&Run
Editor: Ben McCambridge
Producer: Evan Cunningham
Executive Producer: Amburr Farls
Managing Director: Michelle Eskin
Finishing: Jogger Studios
Executive Producer: Rich Rama
Lead Flame Artist: Shauna Prescott
Flame Assistant: Jorge Tanaka
Producer: Lynne Mannino
Music by Nick Sena