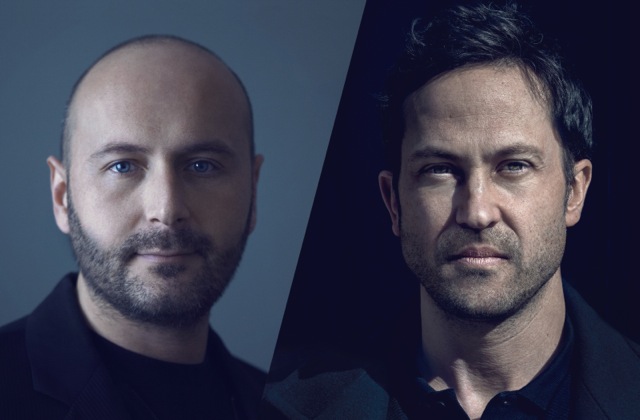 Serviceplan Group enhances its growing reputation as a global hotbed of creativity with the appointment of Dimitri Guerassimov and Fabien Teichner as Partners and joint Chief Creative Officer's of Serviceplan France. After many years of service to Marcel Agency, which peaked in 2015 and 2016 when, alongside Anne De Maupeou, Dimitri & Fabien's creative leadership contributed to making it the most awarded French agency at Cannes Lions International Festival of Creativity for 2 consecutive years, the multi-award winning Creative Directors will embark upon a new entrepreneurial and creative adventure at Serviceplan France, alongside its President Alain Roussel.
Dimitri & Fabien have worked with some of the biggest national and international brands including; Intermarché, Orange, RayBan, Diesel, Instagram, DS Automobiles, Volkswagen, Fiat, Brandt, GQ and National Geographic. Between them Dimitri & Fabien have ammassed more than 500 international creative awards, including the only 2 D&AD Black Pencils in the history of French advertising. As Partners and CCOs of Serviceplan Group France, Dimitri & Fabien will embark on a journey to take the French arm of Serviceplan,
Europe's number 1 Independent communications and Innovation Group, to new creative heights on a par with the multi-award winning Serviceplan Germany.
Dimitri & Fabien join Serviceplan France at an exciting time for the company as it places more focus on the power of creativity and the enduring significance of ideas.
Dimitri & Fabien commented: "We feel that more than the beginning of a new chapter, this is a beginning of a new era. We are very excited to join Alain Roussel and all the Serviceplan France teams to work hard and try to match the amazing performance and success achieved by Alexander Schill and the teams at Serviceplan."
Serviceplan Group CCO Alexander Schill said: « I am super proud to welcome Dimitri and Fabien in our group. Not only will this be an extraordinary enrichment for the French office and its clients, but also a giant step for the international set- up of the Serviceplan Group. »
The Serviceplan Group is the largest independent agency group in Europe and the No.1 Agency in Germany. Founded in 1970 in Munich as a traditional advertising agency, Serviceplan today has more than 3,400 employees and offices in 36 locations worldwide. A beacon of creativity and entrepreneurialism, Serviceplan is the No.1 independent agency in Germany, and in 2016 ranked No.1 in the Horizont Creative Ranking; No. 1 Red Box Creative Ranking; and No. 1 BVDW Digital ranking. In 2016 Serviceplan's award-winning campaign DOT, 'The First Braille Smartwatch' ranked equal No.9 in the The Gunn Report's 'All Gunns Blazing' category.
Alain Roussel, President of Serviceplan France commented: « Dimitri & Fabien have been charmed by the unique nature of Serviceplan : its entrepreneurial spirit, the creative freedom it offers, its engagement with innovation and the power of its network. Their arrival marks our desire to accelerate the increasing power and reputation of the Serviceplan Group and its agencies. »