Serviceplan Group, premier groupe indépendant européen de communication, annonce la nomination de Carole Giroud en tant que Directrice Générale de la « House of Communication » France qui réunit sous le même toit les marques Serviceplan, Mediaplus, Plan.Net et Solutions. La mission confiée à Carole Giroud est d'établir et développer l'offre intégrée de "House of Communication" sur le marché français.
En baptisant « House of Communication » sa présence française, comme il l'a fait pour ses 24 localisations dans le monde, le groupe de communication d'origine allemande Serviceplan marque le deuxième temps de sa montée en puissance en France. Pour mener à bien cette nouvelle phase de son développement, Carole Giroud, qui a fondé et mené au succès l'agence Serviceplan Lyon, se voit confier la direction générale de l'entreprise, et succède ainsi à Alain Roussel.
L'agence s'est récemment réorganisée afin de renforcer les différents piliers de son offre : la création et le contenu (Serviceplan), les médias, les études et la data (Mediaplus), l'expérience et la technologie (Plan.Net) ainsi que la production print et digitale (Solutions). Les dirigeants de ces unités, tous des partenaires impliqués dans la réussite commune, continuent de siéger au board de l'agence animé par Carole Giroud : Stéphane Perrot (Serviceplan), Marion Dolbeau (Mediaplus), Pierre-Emmanuel Muller (Plan.Net) et Luc Didelot (Solutions).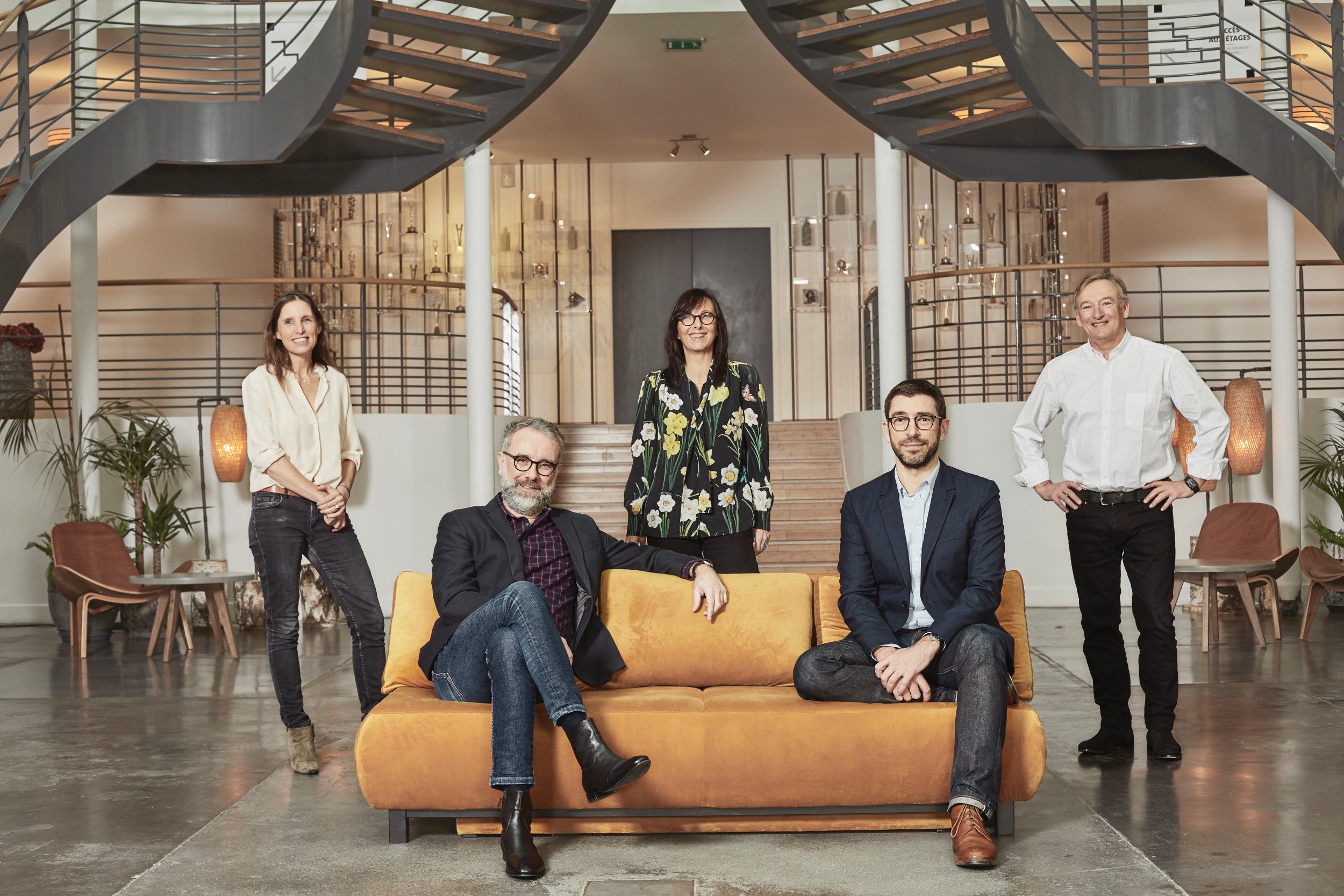 Marion Dolbeau, Carole Giroud, Luc Didelot,
Stéphane Perrot, Pierre-Emmanuel Muller
Markus Noder, CEO de Serviceplan International, déclare : "Je suis très heureux que Carole dirige désormais notre « House of Communication » en France. Carole Giroud est une partenaire de confiance et un leader reconnu. Ensemble et avec l'équipe dirigeante, nous allons installer durablement une offre intégrée puissante sur ce marché clé qu'est le marché français".
Carole Giroud précise : « Je suis impatiente d'établir et de promouvoir le concept de « House of Communication » en France. Grâce aux équipes en place et à une organisation agile, notre entreprise est aujourd'hui en ordre de marche pour répondre de façon pleinement intégrée à toutes les problématiques de communication auxquelles font face nos clients, aussi complexes soient-elles. Forts de notre appartenance à un réseau international indépendant puissant, nous sommes également à même de les aider à relever leurs défis globaux et à s'imposer comme des marques fortes sur leurs marchés. Une promesse que nous leur faisons chaque jour à travers notre engagement : « Building Best Brands ».